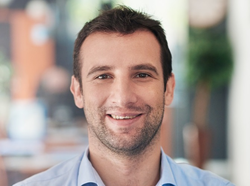 Understanding the options and proper implementation are the key to blocking attacks.
Hoboken, New Jersey (PRWEB) June 13, 2017
A NYC area digital security provider, IT consultant and MSP presents several new and current Microsoft data security features and services to protect business data from threats such as the recent WannaCry ransomware attack.
A patch that blocks WannaCry, expanded security features in Windows 10 Creators Update, and Azure Security Center are discussed—in a new Microsoft security article on the eMazzanti Technologies website.
In the informative article, the company urges business leaders to keep software up-to-date, take advantage of key Microsoft security features in Windows 10 and harness the power of the Microsoft Cloud to backup and protect critical business assets. The power and extent of Microsoft security features are suitably extolled.
"Microsoft is the undisputed leader in securing business data," stated Jennifer Mazzanti, CEO, eMazzanti Technologies. "Understanding the options and proper implementation are the key to blocking attacks."
Below are a few excerpts from the article, "Protect Business Data with Powerful Microsoft Security."
"Experts estimate that last month's WannaCry attack cost hundreds of millions of dollars in lost productivity, investigation and data restoration. With the certainty of more cyber-attacks on the horizon, businesses are building their defenses."
"Long before the latest ransomware events, Microsoft began building a multi-faceted defense against emerging threats. A commitment to ongoing security enhancements ensures that your business has the tools necessary to safeguard intellectual assets."
Patch Blocked WannaCry
"Up-to-date software provides the best defense against attack. One month before the WannaCry ransomware appeared, Microsoft pro-actively released a critical security patch. Computers with Windows 10 or with the security patch were immune to the attack. Organizations that delayed updates left themselves exposed."
Microsoft Cloud Defenses
"Most organizations employ a hybrid approach that combines on-site servers and cloud computing. The Microsoft Cloud, also known as Microsoft Azure, protects business data in the cloud from threats. It also offers enterprise-level backup as a service to preserve data wherever you store it."
Harness the Power of Microsoft Security
Tailored to each organization's specific environment and needs, Microsoft security features offer powerful protection for business data. From efficient software updates to advanced threat detection and response to highly secure cloud computing, Microsoft has business covered.
The experts at eMazzanti Technologies help business leaders navigate the options available, minimizing costs and maximizing protection. Recognized as one of the top 200 U.S. Microsoft Partners, eMazzanti pairs unequaled Microsoft expertise with deep retail and legal industry experience.
Related resource information:
Counter Cloud and IoT Security Threats
3 Steps to Protect Critical Business Data from WannaCry Ransomware Attack
About eMazzanti Technologies
eMazzanti's team of trained, certified IT experts rapidly deliver retail and payment technology, digital marketing services, cloud and mobile solutions, multi-site implementations, 24×7 outsourced network management, remote monitoring and support to increase productivity, data security and revenue growth for clients ranging from law firms to high-end global retailers.
eMazzanti has made the Inc. 5000 list seven years running, is a 2015, 2013 and 2012 Microsoft Partner of the Year, 2016 NJ Business of the Year, 5X WatchGuard Partner of the Year and one of the TOP 200 U.S. Microsoft Partners! Contact: 1-866-362-9926, info(at)emazzanti.net or http://www.emazzanti.net Twitter: @emazzanti Facebook: Facebook.com/emazzantitechnologies.