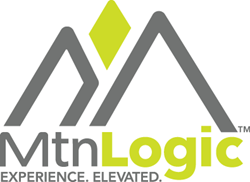 ASHFORD, WASH. (PRWEB) June 14, 2017
Launching this month, MtnLogic is a new mountain apparel brand founded by Peter Whittaker, and developed with the help of over 60 RMI Expeditions mountain guides. Each MtnLogic prototype has been put to the ultimate test, logging a minimum of 100,000 vertical feet, for alpine workwear that combines logic, performance, and simplicity. The first collection from their clothing line includes 19 products, from technical power tee's and hoodies to jackets and pants for women and men.
MtnLogic founder, and co-owner of the largest guide service in North America, RMI Expeditions, Peter Whittaker has been climbing and guiding for over four decades. Peter has stood atop the Seven Summits, and has a wealth of knowledge on what gear performs best while working and playing outdoors.
In discussing the motivation behind MtnLogic, Whittaker said that his family, which includes legendary mountaineers Jim and Lou Whittaker, has "been guiding and climbing for over a half century and has collaborated with industry leading manufacturers along the way to improve the gear we use. After years of teaming with manufacturers, and tagging a few summits along the way, we decided it was time to build our own apparel. Exactly the way we need it to function."
To create MtnLogic's alpine workwear, Whittaker partnered with PolartecⓇ, a leading textile manufacturer for the outdoor industry. RMI Expeditions mountain guides helped select materials and features for the final products by determining what they needed most from their gear while out in the field for weeks or months at a time. After rigorous testing, the guides selected PolartecⓇ's NeoShellⓇ, Power WoolⓇ, AlphaⓇ, and High Loft + Power StretchⓇ ProTM materials to make up the first collection of MtnLogic alpine workwear.
The first collection of MtnLogic pieces are available online at MtnLogic.com and WhittakerMountaineering.com, and at Whittaker Mountaineering's Retail and Rental store located at the base of Mt. Rainier in Ashford, Washington.
For more information about MtnLogic visit http://www.mtnlogic.com or email info(at)mtnlogic.com.
About MtnLogic
MtnLogic is a mountain apparel brand founded by Peter Whittaker, lifelong mountaineer and co-owner of RMI Expeditions. MtnLogic is alpine workwear that has been rigorously tested by professional mountain guides, including Whittaker and the team of guides at RMI Expeditions. Earned at altitude, our collective experience ensures that everything we craft is deliberate, functional, and intuitive. It's our work. It's our way of life. It's mountain logic. Visit http://www.mtnlogic.com for more information.
About RMI Expeditions
Founded in 1969 by Lou Whittaker, RMI Expeditions offers guided mountaineering expeditions all over the world, including on Mt. Rainier, the Seven Summits, and in the North Cascades. RMI Expeditions also offers mountaineering skills clinics, ice climbing, backcountry skiing, and custom mountaineering trips. Visit http://www.rmiguides.com for more information.
About Whittaker Mountaineering
Mountaineering can be challenging, selecting the right equipment shouldn't be. Whittaker Mountaineering simplifies outfitting by identifying best-in-class outdoor gear. We leverage the collective knowledge of RMI guides to select and lead you to top mountain gear. Visit http://www.whittakermountaineering.com for more information.