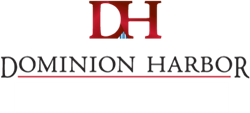 Dallas, Texas (PRWEB) June 14, 2017
Dominion Harbor Enterprises, LLC. (DHE), one of the most respected integrated patent advisory and transaction firms in the U.S. and abroad, announced today that six of its senior executives were named to the 2017 edition of IAM Strategy 300 -- The World's Leading IP Strategists. Named to this year's list are the following Dominion Harbor executives:
David M. Pridham - CEO
Matt DelGiorno - President
Brad Sheafe - Chief IP Officer
Tom Hochstatter - Chief Strategy Officer
Robert Kelly - SVP of Licensing
Mitch Kline - SVP of Licensing
Each year, the World's Leading IP Strategists identifies the 300 most highly skilled individuals from around the world in the development and execution of strategies that maximize the value of patents, copyright, trademarks and other intellectual property rights. Published online by Intellectual Asset Management (IAM), the IP industry's leading journal, this list of highly regarded IP practitioners is compiled after extensive research by teams in London, Washington DC and Hong Kong.
"As we continued to expand our IP commercialization business both here in the US and abroad," says David Pridham, CEO, "we also expanded our team's expertise, adding two new world-class IP executives to the roster of those selected to receive this coveted honor."
The IAM research team annually speaks to a wide range of senior corporate IP managers in North America, Europe and Asia, as well as third-party IP service providers, in order to identify the men and women whose expertise in IP creation, development and monetization has attracted the greatest respect of their peers.
"Each year our IAM Strategy 300 publication grows in esteem and respect as the go-to source of reference for those seeking to identify the women and men who offer best-in-class expertise," says Joff Wild, IAM editor. "The Intellectual Property industry grows in prominence as more and more of the world's top companies rely on IP to grow their enterprises."
The IAM Strategy 300 is available in printed format and online at
http://www.iam-media.com/Strategy300/
About IAM
IAM (http://www.IAM-media.com) is produced in London by the IP Division of Globe Business Media Group and reports on intellectual property as a business asset. Its primary focus is on how intellectual property can be best managed and exploited to create corporate value. The publication's core readership comprises senior executives in IP-owning companies, corporate counsel, private practice lawyers and attorneys, licensing and technology transfer managers, and investors and analysts.
About Dominion Harbor Enterprises
Dominion Harbor Enterprises is one of the world's premiere intellectual property transaction and advisory firms, with close to $1 billion in revenues generated for its clients. It provides its clients with unmatched transactional expertise, a full spectrum of IP transaction and advisory services, and unrivaled access to highly targeted and credentialed licensees. DHE maintains its industry leadership with its IPedia patent intelligence solution and IPWire.com – The Patent Expert's Resource.
For more information, please contact:
Monica Gutierrez at 214-414-1164 or
email: monica(at)dominionharbor(dot)com