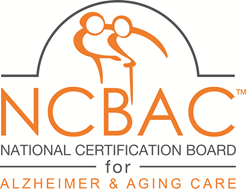 Chicago, IL (PRWEB) June 13, 2017
The National Certification Board for Alzheimer and Aging Care has a mission to provide quality training and certification for those caring for the country's aging population. Two key elements of their program are to offer true certifications for Alzheimer Educators (CAEs™) and Alzheimer Caregivers (CAC™). The certifications are developed through an extensive process that begins with gathering detailed data about the actual work being performed by caregivers. The real-life data is used to benchmark core competencies and knowledge from current caregivers and related professionals working in dementia care. This is the same process used to develop certifications for doctors and nurses throughout the US.
The Federal Workforce Innovation and Opportunity Act includes three goals: increasing the number of individuals in the workforce with value degrees and credentials, lowering unemployment and shortening the time individuals are unemployed.
According to Dr. Donna Surges Tatum, President of NCBAC "The aging population in our country is creating a tremendous need for qualified caregivers. Our certifications can help families and care facilities know when an individual has received a basic level of knowledge. This is one step toward creating quality care for those that need it."
A PDF for New Jersey's Industry Value Credential List can be found at:
http://www.careerconnections.nj.gov/careerconnections/document/prepare/NJ_Industry_Valued_Credential_List_October_2016.pdf
About NCBAC
NCBC is the only independent national board that follows the healthcare certification/licensure model to administer standardized certification examinations in dementia care. The board provides benchmarks for core competencies and knowledge for those who provide care and education in the field of dementia.
NCBAC™, CAEd™ and CAC™ are trademarks Meaningful Measurement, Inc. All rights reserved.
Other trademarks are the property of the respective organizations.