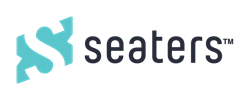 We've registered 50,000 new people in the first 30 days of the program through today. We had 2,000 seats come available and we filled them all! We've also had 250,000 tickets requested so far for Roland Garros.
New York, NY (PRWEB) June 14, 2017
The hot new marketing/technology company Seaters and its executive team spent much of the last week at French Open in Paris working with one of their biggest clients, BNP Paribas. Paris-based sports marketing expert Alain Jouve caught up with Jean-Sébastien Gosuin, founder and CEO of Seaters, on June 5th at the tournament. Here is a summary of their conversation about this innovative New York-based start up.
Alain Jouve: What is Seaters?
Jean-Sébastien Gosuin: I started Seaters three years ago to offer a global solution for sponsors of sporting and cultural events worldwide. The goal is to improve relationships with passionate fans, customers, employees and other stakeholders. Operating in the Business-To-Business space, Seaters builds engagement programs directly for sponsors, who then communicate to the target groups that they want to reach. It's not Stub Hub – it's a qualitative program that helps the sponsors get tickets to people they most want to have the tickets.
Alain Jouve: How did you come up with the idea of creating Seaters?
Jean-Sébastien Gosuin: I was fortunate enough to work on the 2012 London Olympic Games and, like many sports fans, saw several events on TV that were supposed to be sold out with many unfilled seats. This was a big discussion in social media, too. Faced with this lack of optimization of the experience for the fans and the shortfall for sponsors and organizers, I decided to develop Seaters and offer a new solution to an old problem. Empty seats at major events are a huge waste of a very valuable asset, and it's bad PR for the sponsors and the event! For those who doubt it, the numbers don't lie: there were 20 million requests for tickets in London, and 8.5 million tickets available for all venues for the games. Despite this, there were 900,000 total empty seats.
Alain Jouve: Checking out your program, I've noticed Seaters offers the sponsors, the real actors of your solution, very valuable data data about everyone who registers for a chance to get tickets…..
Jean-Sébastien Gosuin: With our program, collecting data on on program users is part of what makes this an innovation. With an established list of their target groups, we collect an average of 75 fan requests per possible ticket, and eight categories of personal data (GSM, e-mail address, postal code, etc.) for each new opt-in member. The multiplier effect of Seaters is undeniable.
Alain Jouve: Concretely, how does this system work?
Jean-Sébastien Gosuin: Most sponsors receive tickets as part of their package which go unused for a variety of reasons. The tickets get distributed internally and it is usually up to department heads who often don't want or need the tickets to "get rid of" them. This understandably leads to a higher "no show" rate, and it becomes a waste of a valuable asset that hurts both the event and the sponsor. Therefore, Seaters proposes to solve the problem through the sponsor's own network. We start by helping the sponsor of a sporting or cultural event pick target groups it wants to cultivate and take care of with the opportunity to sign up online for a chance to attend sporting events or the concerts on an ongoing basis. We have created a "WishList" system that is customized for each client and branded in their name, not ours, offering the available offers throughout the year. We build it and run it for them.
Once registered on a WishList, fans know their position on the list for each event they express interest in, and their probability of getting seats. As soon as a seat is released, a countermark or an e-ticket is sent to the next person on the WishList. The whole is managed on an administration interface which can be consulted at any time by computer, tablet or smart phone by the client. In other words, it's easy for them to manage it and monitor!
Alain Jouve: A real service for the brand, the event and the fan?
Jean-Sébastien Gosuin: Absolutely. The system benefits both the organizer of the event and the sponsor who owns the rights to the seats, as well as fans who have not been able to purchase tickets. The benefit is twofold: 80% of the empty seats are foreseeable. These are last minute cancellations (45%), tickets never distributed (25%) or never sold (10%). With this solution, we optimize the onsite revenue in food & beverage and merchandise by getting more people in the event, and we also improve the overall "fan experience". Let's remember that for the sponsor, the number of fans touched is multiplied. From now on, we are no longer in the "one seat - one guest" model. With Seaters, one seat in an average program collects 75 individual requests (and new members) with relative data collected from everyone who joins the WishList community!
Alain Jouve: What is your business model?
Jean-Sébastien Gosuin: We base pricing for clients on the size of the client's target audience. We sell them packages varying between $335 and $35 per month. The sponsor is then free to let his end user, the Fan, settle the cost of distribution to self-finance the use of Seaters. It's a turnkey system we've made easy for the program manager and the users!
Alain Jouve: What brings you to the French Open this year?
Jean-Sébastien Gosuin: One of our biggest clients is BNP Paribas, a major sponsor of the French Open and tennis worldwide. With our help they've created a "fan experience" website called We Are Tennis, a social engagement program that helps them really benefit in their investment in tennis as a global sponsor. It's also a state-of-the art online experience for fans that is unlike anything we've seen before.
Alain Jouve: How is it going so far?
Jean-Sébastien Gosuin: We've registered 50,000 new people in the first 30 days of the program through today. We had 2,000 seats come available and we filled them all! We've also had 250,000 tickets requested so far for Roland Garros.
###
About Seaters (http://www.getseaters.com)
Seaters is a marketing technology company headquartered in New York with offices in London, Paris, and Brussels. Seaters aggregates demand for time sensitive major event tickets. By aggregating demand in advance, Sponsors and Event Organizers have a targeted single source of pre-qualified fans. As tickets become available, Sponsors and Organizers can immediately distribute them with a click of a button. Seaters is fan friendly and does not scalp tickets. No ticket distributed through the Seaters platform is ever higher than face value. Often sponsors distribute their tickets free of charge to the fan. Fair treatment of the consumer and management of expectations are guaranteed by the patent pending Likelihood Algorithm.
About BNP Paribas
BNP Paribas is a leading bank in Europe with an international reach. It has a presence in 75 countries, with more than 189,000 employees, including more than 146,000 in Europe. The Group has key positions in its three main activities: Domestic Markets and International Financial Services (whose retail-banking networks and financial services are covered by Retail Banking & Services) and Corporate & Institutional Banking, which serves two client franchises: corporate clients and institutional investors. The Group helps all its clients (individuals, community associations, entrepreneurs, SMEs, corporate and institutional clients) to realize their projects through solutions spanning financing, investment, savings and protection insurance. In Europe, the Group has four domestic markets (Belgium, France, Italy and Luxembourg) and BNP Paribas Personal Finance is the leader in consumer lending. BNP Paribas is rolling out its integrated retail-banking model in Mediterranean countries, in Turkey, in Eastern Europe and a large network in the western part of the United States. In its Corporate & Institutional Banking and International Financial Services activities, BNP Paribas also enjoys top positions in Europe, a strong presence in the Americas as well as a solid and fast-growing business in Asia-Pacific.
Contact: Richard Matthews
(203) 853-7095
Richard(at)mattmedia.com