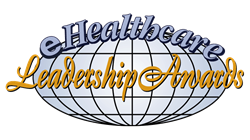 Now in its 18th year, the eHealthcare Leadership Awards recognize the state of the art in digital marketing and communications among healthcare organizations of all sizes and types.
Alameda, CA (PRWEB) June 20, 2017
"Each year, healthcare organizations push the envelope to provide great customer experiences and exceed consumers' ever-growing expectations," says Matthew Humphrey, President. "Organizations realize that their websites, social media campaigns, mobile applications, and multi-channel marketing are vital for engaging current and prospective customers and improving operational efficiency. The eHealthcare Leadership Awards recognize the state of the art in digital marketing among healthcare organizations of all sizes and types."
The 2017 program features one new award category – Best Internet Home Page. The other 14 categories are Best Site Design, Best Healthcare Content, Best Interactive, Best Mobile Communications, Best Social Networking, Best Rich Media, Best Patient Access and Convenience, Best Care/Disease Management, Best Doctor Directory, Best Annual or Special Report, Best Overall Internet Site, Best Intranet, Best Marketing Campaign, and eHealth Organizational Commitment.
Organizations enter under one of 17 classifications so that they compete only against others of comparable type, size, and resources. Platinum, gold, silver, and distinction awards may be given in every classification for each award category. An independent panel of individuals familiar with healthcare and the Internet evaluates entries.
Winners will be honored during the 21st Annual Healthcare Internet Conference, October 23-25, in Austin, TX.
Major supporters of the Awards are Influence Health, a Birmingham, AL-based supplier of an integrated digital consumer engagement and activation platform; Buxton, a Fort Worth, TX-based provider of consumer analytics platform and application; Evariant, a Farmington, CT-based leader in CRM for healthcare; Marketware, a Cottonwood Heights, UT-based provider of software applications designed to help healthcare organizations increase patient volumes; Reputation.com, a Redwood City, CA-based provider of online reputation management for the enterprise market; Aha Media Group, a content strategy and content marketing consultancy located near Washington, D.C.; BroadcastMed, a Farmington, CT-based provider of digital physician engagement platform and video content; Denver-headquartered Healthgrades, a leading online resource for comprehensive information about physicians and hospitals; ndp, a Richmond, VA-based creative agency; Private Health News, a Cincinnati, OH-based provider of e-communication solutions and marketing and engagement tools; RadioMD, a Rolling Meadows, IL-based pioneer in healthcare podcast production; and White Rhino, a Lexington, MA-based strategic marketing agency that creates digital experiences to increase customer engagement and loyalty for B2B and Healthcare brands.
Organizations or their design, strategy, and PR firms can enter at http://www.strategichealthcare.com/awards. Entry deadline is June 30.