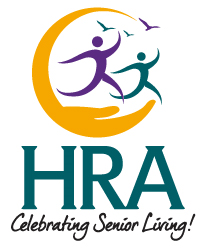 "Our interns receive valuable career experience and we enjoy the fresh ideas and perspectives they bring to our organization. These internships have also proven to be a springboard into permanent positions at HRA."
Vero Beach, FL (PRWEB) June 14, 2017
Harbor Retirement Associates (HRA), a regional senior living development and operating company based in Vero Beach, announces plans to expand their innovative internship program. The program is part of HRA's initiative to fill their leadership pipeline with talented college students. Following another round of internships, HRA is actively looking to add more interns to its growing senior living organization.
"Our successful internship program has helped reinvigorate our organization and granted new leadership opportunities for students," said Sarabeth Hanson, Chief Operating Officer of HRA. "Our interns receive valuable career experience and we enjoy the fresh ideas and perspectives they bring to our organization. These internships have also proven to be a springboard into permanent positions at HRA."
For students looking for both professional and personal enrichment, an internship at HRA Senior Living is designed to meet both of those goals. Interns gain practical professional experience in a growing field while making a meaningful impact on the lives of others.
"We offer real life experiences both professionally and personally for human behavior, development and leadership," said Natalie Cardenas, Manager of Associate Growth and Development at HRA. "We support the life and lifestyles of our residents, associates and their families in a deeply personal way that very few other careers offer. For students and young professionals who want to be in an industry that actually makes a difference, there is no better field than senior living."
To date, the organization has had two interns from Florida Atlantic University and two more from Indian River State College. Local IRSC graduate Billy Brandes was offered a permanent position at HRA after successfully completing his internship at HRA. He credits his internship for leading him to a career path in marketing.
"My internship gave me the experience I needed to take my skills to the next level," said Brandes. "This has been a great experience and has led me down a career path I didn't think about initially. From here, I hope to continue my success at HRA and become a true asset to the company."
Students interested in learning more about the internships available at HRA are encouraged to contact (772) 494-5377 or mkocurek(at)hraonline(dot)net. Internships in marketing, operations, finance and IT are available. For more information on HRA, visit http://www.HRASeniorliving.com.
About Harbor Retirement Associates
Harbor Retirement Associates ("HRA") is a regional senior living development and management company, focused primarily on Assisted Living and Memory Care communities, but also engaged in the development and operations of Independent Living and Skilled Nursing communities. HRA operates 25 communities and is partnering on the construction of 10 more communities in 8 states. HRA manages over $130 million in revenue and approximately $500 million in assets while employing 2,000 associates. HRA is planning to double in size over the next three years. For more information, visit http://www.HRAseniorliving.com.
###