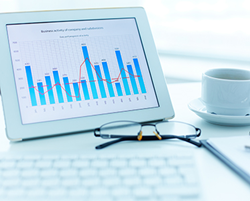 RCM service subscribers are twice as likely to receive 99% claim payment rate
San Jose, CA (PRWEB) June 15, 2017
Doctors and patients are both equally challenged to understand the coding and documentation of medical treatments which ultimately drive payments for medical services. The combination of Medicare, private insurance and patient co-payments goes far beyond the routine, single-payer transactions which drive almost all other service industries. The burden of collecting payment from multiple sources often contributes to physician burnout, and even the closure of small practices, making healthcare for families in rural and urban settings more and more challenging.
For any ambulatory medical practice, from family medicine to pain management, Revenue Cycle Management (RCM) can augment front office staff with a dedicated team of task-specific experts to address patient communications, insurance issues, and medical coding. A common RCM team task is to review coding of medical procedures before claim submission to the payers, and thereby reduce claim denials. RCM services can also call on patients to update any out-of-date records which may be preventing a payment from an insurance company. By subscribing to RCM, a doctor can shorten payment cycles and improve payment rates, which strengthen the practice's financial stability and provide peace of mind.
A new study shows RCM service subscribers are twice as likely to receive a 99% claim payment rate as those who self-manage the medical billing process. Adding RCM on top of PrognoCIS Electronic Health Records (EHR) and Practice Management software, doubles a medical practice's chances of achieving a consistent 99% payment rate month-to-month. The study detailing medical billing payments is available online at PrognoCIS.com.
Kristen Nehk, Director of PrognoCIS RCM services, explain, "Practices that achieve the milestone of a 99% claim payment rate with RCM services have optimized their revenue, usually at a much lower cost than hiring additional employees." These practices often realize increased satisfaction levels among their patients when the staff have more time to focus on them when they are in the office for an appointment.
PrognoCIS RCM services provide a dedicated account managers and detailed monthly reporting in addition to online electronic medical record software. PrognoCIS RCM delivers maximum revenue and shortened payment cycles for health care providers. PrognoCIS RCM makes running a medical practice easier, accelerates payments and delivers a continually growing account receivable balance.
About Bizmatics:
Bizmatics, Inc. is the developer of PrognoCIS EHR software, medical billing, and revenue cycle management services. Bizmatics is headquartered in San Jose, CA.
Learn more at http://prognocis.com/medical-billing/, or follow PrognoCIS on twitter: @PrognoCIS