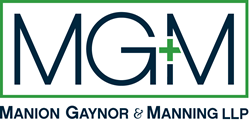 Miami, FL (PRWEB) June 14, 2017
Manion Gaynor & Manning LLP (MG+M) is pleased to announce that Raúl J. Chacón Jr. has joined the firm's Miami office as a partner. Raul is experienced in a variety of maritime matters including personal injury, products liability, premises liability, and commercial litigation. He serves as national coordinating counsel on numerous maritime matters and has represented clients throughout the Continental U.S., Hawaii, Caribbean, South America, and Canada.
"Raúl is a unique talent, and we are thrilled to welcome him to the firm. He has forged the well-earned reputation, both in Florida and nationally, as an elite maritime and products liability trial lawyer, and our clients are equally enthusiastic that he has joined forces with us," said John B. Manning, Chair of the firm's Complex Litigation Group.
Raúl earned his J.D. from the University of Miami School of Law in 1993. He received his B.S.E.E. from the University of Miami College of Engineering in 1990. He is admitted to the Florida Bar, United States District Court for the Southern and Middle Districts of Florida, and the United States Court of Appeals for the Eleventh Circuit. Raúl is board certified by the Florida Bar in Admiralty and Maritime Law. He is currently an adjunct professor of Maritime Insurance Law at the University of Miami School of Law.