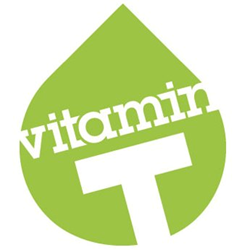 Los Angeles, CA (PRWEB) June 14, 2017
Vitamin T is excited to announce that it has expanded its service offerings with the launch of a new permanent hiring service.
This added service service means the creative staffing company now offers a full range of creative and marketing placements for its clients: freelance, temp-to-hire, and permanent.
President Susie Hall stated, "Our new team of dedicated direct hire consultants specialize in the sourcing, targeted recruiting, and assessment of creative candidates that are in high demand. They're able to provide our clients with a white glove service, amazing responsiveness, and incredible speed."
The service boasts an average of 23 days from the time a client meets with a consultant to a candidate being hired—a full 20 days shorter than the average time to hire a new staff member, according to recruiting site Workable.
As Hall stated, "No other agency knows more about finding top candidates quickly. We offer an unmatched expertise that only 30+ years of specialty in the fields of creative and marketing can provide."
Vitamin T's direct hire consultants partner with agencies and companies to determine their precise staffing needs, then leverage their massive talent database and industry connections to find the top candidates for each position. To fulfill a company's permanent staffing needs, consultants expertly vet candidates for an ideal match. As Hall stated, "Our direct hire consultants add to our a vast talent pool daily, giving our clients access to more qualified candidates, including those employed, confidential ones normally missed in a talent search. They're experts in sourcing passive talent, keeping talent engaged, comparing complex compensation packages, and getting offer acceptance."
If your company is interested in working with Vitamin T's permanent hiring service, learn more at this link: https://vitamintalent.com/clients/permanent.
About Vitamin T
Vitamin T matches creative individuals with projects and companies that need their skills. Our recruitment process, subsidized health benefits, and employee perks mean our happy, healthy, and productive candidates are always ready to give you their best—on time and on budget. To learn more visit: https://vitamintalent.com
Contact Details:
Tim Donnelly, Media Contact
Phone: 323.475.7372
Email: tdonnelly(at)vitamintalent(dot)com
Address:
Vitamin T
5670 Wilshire Blvd #1000
Los Angeles, CA 90036
Source: Vitamin Talent
###