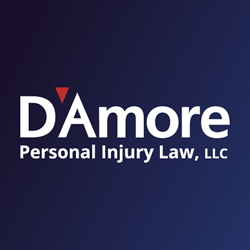 Our lawyers used to represent hospitals and insurance companies. Now they sue them for you.
Baltimore, Maryland (PRWEB) June 15, 2017
D'Amore Personal Injury Law, LLC., a Baltimore based personal injury firm, announced that they have launched a new Serious Injury Center for those who have been injured by a motor vehicle accident or medical malpractice. The new center looks to share the team's extensive knowledge and experience to help those who need access to answers, services, assistance, and professional advice.
"Our goal with the Serious Injury Center is to share the information we have gathered over the years that can help injured people make their lives better," said Paul D'Amore, Founding Member of D'Amore Personal Injury Law.
The new Serious Injury Center joins the firm's established website, and offers a different kind of experience designed to provide assistance, services, and guides to help people get on the road to recovery.