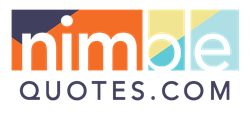 "There are so many exciting and innovative marketing technology companies right here in Canada." John Zupancic said, "It was important to document our contribution to this growing sector."
Toronto, Ontario, Canada (PRWEB) June 16, 2017
Nimble Quotes was the first company of its kind to feature curated content as a service for Twitter users. Unlike other social media message schedulers where the user has to find, curate and load their own content, Nimble Quotes subscribers sign up and immediately have access to 10K unbranded, positive inspirational quotes to add to their Twitter content.
The 2017 Canadian Marketing Technology Landscape took 3 months to compile and was created by John Zupancic of Wriber. It was inspired by the Marketing Technology Landscape Supergraphic by Scott Brinker.
Nimble Quotes, started in 2015 and entirely self-funded, now serves thousands of subscribers world-wide. It saves time, spreads joy, and makes it easier to connect with others online. Quotes say what we need to when we don't know how. Personalization is possible through scheduling, hashtags, and custom database options. With a 30-day free trial and plans starting at USD $49/year, it is accessible to businesses of all sizes.