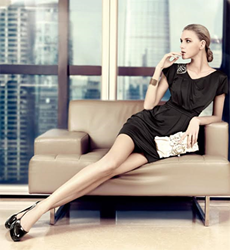 Many of our members can accomplish essentially anything…and as a bonus they're good people.
New York, NY (PRWEB) June 16, 2017
As the world's most exclusive, private dating club, SEI Club caters to the ultra-affluent and exceptionally beautiful elite. The club now guarantees that members of their matchmaking service will meet the Right Person.
Says a company spokesperson, "The Right Person is different for each person. For this reason, each SEI Club member provides us with a detailed outline of just what the Right Person looks like for them.
We then ensure that each and every introduction they have is with someone who fits exactly what they seek. Since this is done on both ends of every single match (for men and women), each matched-date ends up being exceptional for both people involved." The result is a fun, deeply satisfying, personally rewarding dating experience that adds value to each and every member's already incredible life.
In terms of the type of single gentlemen and women who participate, company statistics show that there is a roughly even split of men and women; with 49.7% male and 50.3% female. (Find full stats here: SEI CLUB). Members range from in their early 20's to their 70's. Says the spokesperson, "All of our members are attractive, energetic, intelligent, accomplished individuals. They are often considered some of the most compelling potential matches available."
Comprised of global leaders, fashion models, entrepreneurs, and career professionals, SEI Club members share common interests with art, charity, and travel at the forefront of the list.
All SEI Club matchmaking and dating club members are seeking a meaningful relationship with that special someone. While some prefer to date and see where it goes, others are ready to meet "the one" and settle down…the club's matchmakers take into account what each member is looking for as well prior to considering a matched-introduction for two people. This again, helps ensure that each and every member meets the Right Person for himself or herself.
With offices and members in every major metropolitan city in the United States, Europe/UK, and now Asia, members tend to be cosmopolitan, cultured, yet still authentic and down to earth. They have often attained a great deal in their lives and their perspectives and outlooks reflect this. They tend to be wiser, more intelligent, more evolved and compassionate individuals. Says the club spokesperson, "These are people who have evolved a great deal in order to achieve what they have achieved…the result is almost always a more optimistic, positive, energetic person seeking someone with a similarly upbeat perspective. Many of these people can accomplish essentially anything…and as a bonus they're good people."
An application for membership and further information can be found at the club's website: http://www.seiclub.com