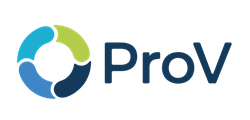 We will continue to partner with IFS to add value to their existing implementations, while being fully committed to sourcing new opportunities in the region.
Tampa, FL (PRWEB) June 26, 2017
ProV International Inc., a global IT Services firm, is pleased to announce the opening of its Brazil office, ProV International Brazil Servicos de Technologia LTDA, with its intentions to offer implementation to managed services in IFS enterprise software solutions in Latin America.
Florida-based ProV, a long-standing IFS partner, has committed to establishing a Center of Excellence in Brazil and will help IFS fulfil its strategy of growing its partner ecosystem by hiring a team of experienced IFS Applications personnel. ProV will also focus on IFS Field Service Management and other IFS solutions.
Natalie Sulimani is set to head the operations as the Managing Director for ProV Brazil, where she will lead ProV's presence and development in Latin America.
ProV CEO Ajit Nair states, "IFS provides a robust functionality for the South American market, including built-in features for Brazil's tax requirements like Nota Fiscal documents and an industry-leading Field Service Management (FSM) solution. IFS already has an established Latin American customer base in challenging industries like Hydropower, Oil and Gas and Pharmaceuticals. We will continue to partner with IFS to add value to their existing IFS implementations, while being fully committed to sourcing new opportunities for IFS in the region."
"For years, we have been aggressively growing our partner network," added President and CEO of IFS (Americas), Cindy Jaudon. "Our products and solutions are recognized as leading in the industry, and it is sensible for us to increase our capacity to deliver with well-trained partners so more enterprises can benefit from IFS technology. Like us, our partners value industry expertise as a key enabler to help customers quickly get value from their IFS implementations. This extended partnership with ProV is part of our ongoing strategy for continual growth in Latin America, which has emerged as a prosperous market for IFS."
About ProV
ProV International Inc. is a global IT services organization committed to providing high-end technologies to make the day-to-day of running a business easier and more cost-efficient. ProV solutions cover a combination of onsite and offshore models supported by multiple engagement offerings. ProV is headquartered in Tampa, Florida with offices in Europe, India, the Philippines, and South America. ProV has deep expertise in ERP, Field Service Management (FSM), Business Intelligence (BI), Testing, and Infrastructure.
About IFS
IFS is a global Enterprise Application firm that develops and delivers software for customers around the world. IFS Applications help in manufacturing and distribution of goods, maintaining assets, and managing service-focused operations. The industry expertise of IFS, and our commitment to customers, has made us a recognized leader and the most recommended supplier in our sector. IFS has a team of 3,300 employees that supports more than one million users worldwide from a network of local offices and through our growing ecosystem of partners.