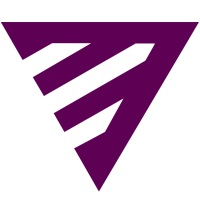 Trivalent's Next Generation Data Protection Solution Wins Two Major Awards
ANNAPOLIS, MD (PRWEB) June 15, 2017
Next Generation Data Protection provider, Trivalent, today announces its achievement of two industry and peer-recognition awards for new products or services: a Silver Stevie® in the 15th Annual American Business Awards and a Silver in Network Products Guide's 12th Annual IT World Awards®. Both awards recognize the company's new next generation data protection solution for the enterprise, Trivalent Protect™.
In today's high-breach and high-compliance driven market, Trivalent's solution stands out for its ability to deliver data protection that stays with the data at all times. Multiple industries, such as healthcare, financial services, retail, defense, public safety and critical infrastructure, can now control their data—even if other defenses are circumvented or defeated.
"In a climate where massive data breaches are in the news every day, it is essential for organizations and individuals to safeguard their information against increasingly sophisticated threats. The Trivalent team is passionate about security that goes beyond traditional encryption, staying with the data to help industries move to the next level of protection against the next generation of attacks," said Ermis Sfakiyanudis, president and CEO at Trivalent. "We're proud to have our solution recognized by both of these prestigious award institutions. It not only validates our efforts, but also highlights the importance of a defense-in-depth approach that provides real data protection, at runtime, in today's digital world."
As the nation's premier business awards program, The American Business Awards welcomes all organizations operating in the U.S.A. to submit nominations. More than 3,600 nominations from organizations of all sizes and in virtually every industry were submitted this year for consideration in a wide range of categories. Trivalent Protect™ is honored as the Silver Stevie® Winner in the Best New Product or Service of the Year category for endpoint security management solutions, which will be presented at the 15th Annual American Business Awards banquet on June 20, 2017 in New York City.
Trivalent Protect™ is also a silver winner in the New Products and Services category of Network Products Guide's prestigious 12th Annual IT World Awards®. The world's premier information technology awards honor achievements and recognitions in every facet of the IT industry, including hot technologies, successful deployments, product management and engineering, and customer satisfaction. Winners will be honored at the 2017 SVUS Red Carpet Awards Ceremony Dinner on June 26, 2017 in San Francisco.
For additional information about Trivalent's award-winning data protection solution, visit http://www.trivalent.co.
About the Stevie Awards
Stevie Awards are conferred in seven programs: the Asia-Pacific Stevie Awards, the German Stevie Awards, The American Business Awards, The International Business Awards, the Stevie Awards for Women in Business, the Stevie Awards for Great Employers, and the Stevie Awards for Sales & Customer Service. Stevie Awards competitions receive more than 10,000 entries each year from organizations in more than 60 nations. Honoring organizations of all types and sizes and the people behind them, the Stevies recognize outstanding performances in the workplace worldwide. Learn more about the Stevie Awards at http://www.StevieAwards.com.
About NPG's IT World Awards
As industry's leading technology research and advisory publication, Network Products Guide plays a vital role in keeping decision makers and end-users informed of the choices they can make in all areas of information technology. The Annual IT World Awards is part of the SVUS Awards® recognition program from Silicon Valley in the United States of America which also includes other programs such as CEO World Awards, Consumer World Awards, Customer Sales and Service World Awards, Golden Bridge Awards, Globee Fastest Growing Private Companies Awards, Info Security PG's Global Excellence Awards, Pillar World Awards, PR World Awards, and Women World Awards. To learn more, visit http://www.networkproductsguide.com
About Trivalent
Trivalent is the leading provider of next generation data protection. Through a process of shredding and recombining data for only authorized users, we insure that the data stays protected both at rest and in motion, in connected and disconnected modes. Trivalent's security travels with the data through every process and transaction, giving industries a solution that provides real data protection at runtime, in even the most unpredictable environments. For more information, please visit http://www.trivalent.co.
Media Contacts
Melissa Landy
Uproar PR for Trivalent
mlandy(at)uproarpr.com
(321) 236-0102 x233
Jyoti Wadhwa
VP Marketing
jwadhwa(at)trivalent.us.com
(703) 407-6688