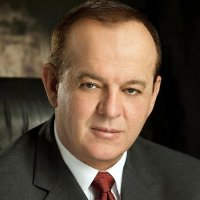 (PRWEB) June 15, 2017
House Majority Whip Steve Scalise and multiple congressional aides were hit by a gunman with a rifle who opened fire at a GOP baseball practice in Virginia Wednesday morning. Shortly after his attack, the gunman (identified as James T. Hodgkinson) was taken down by Scalise's Executive Protection detail.
(http://www.foxnews.com/us/2017/06/14/virginia-gop-baseball-practice-shooting-multiple-people-shot.html)
At least six people including Scalise, the third ranking member of House Republican leadership as the majority whip, were hospitalized. Scalise was in critical condition after suffering damage to internal organs, and his injuries will require additional operations, according to a MedStar Washington Hospital Center medical update late Wednesday.
Sen. Rand Paul, R-Ky., described the chaotic scene to CNN: "We were like sitting ducks, and without the Capital Police, we would have all been killed."
Kent Moyer, CEO of The World Protection Group, Inc. (a full service international security firm that specializes in Executive Protection) had this to say about how attack: "The Dignitary Protection team of the Capital Police response was excellent. From the moment of recognition of the attack to the response was only three minutes. That fast response stopped a massacre from happening. Dignitary Protection Units go through a total different training than the Police Academy. It was the Officers' specialized training & high level of alertness that stopped this attack."
The World Protection Group, Inc. (WPG) is based in Beverly Hills, CA, and has offices in New York City and Mexico City, Mexico. "Our philosophy and techniques are based on the United States Secret Service method of providing proactive and preventative protection," says Moyer. "The World Protection Group has worked with some of the most high profile individuals in the world, and in the history of the firm has never experienced an incident that might have caused harm or embarrassment to our client."
Learn more about The World Protection Group, Inc at: http://worldprotectiongroup.com/