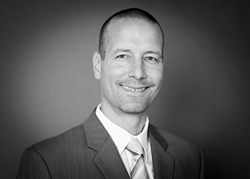 Our plugins for ServiceNow are great combination to help organization deliver world class service and support.
Princeton, New Jersey (PRWEB) June 20, 2017
Kepner-Tregoe, the leader in incident and problem management improvement, has released its second plugin for the ServiceNow platform, which is available to its global customer base. Advanced Incident Management Analysis is available for immediate download from the ServiceNow Application store following Kepner-Tregoe training.
This new plugin increases the speed and quality of incident management with the combination of Kepner-Tregoe's problem-solving methodology and the ServiceNow plugin, allowing incident managers to document and facilitate incidents from within the incident ticket. This combination enables incident managers to restore service faster and more effectively by structuring their thinking and maintaining visibility of critical data. Improved incident management helps drive and reinforce the Kepner-Tregoe methodology and maximizes the ROI of the ServiceNow platform. Another benefit is the automatic hand-over of critical data between incident and problem ticket when customers use both Kepner-Tregoe plugins.
"We are thrilled to have our second certified plugin available, and even more excited that more ServiceNow customers will have access to world-leading Incident management enablement," said Christoph Goldenstern, Vice President, Kepner-Tregoe. "Our company is focused on empowering organizations with improved problem-solving and decision-making skills through world-class training, coaching and seamless integration into their technology. The Advanced Incident Management plugin is a perfect tool to help organizations take control of incidents immediately, within the platform and to restore service faster."
The Kepner-Tregoe plugins for ServiceNow can be found here
About Kepner-Tregoe
For almost 60 years, Kepner-Tregoe has empowered thousands of companies to solve millions of problems. We provide a data-driven, consistent, scalable approach to clients in operations, manufacturing, IT Service Management, Technical Support and Learning and Development. We empower you to solve problems.
Kepner-Tregoe provides a unique combination of training and consulting services, designed specifically to reveal the root cause of problems and permanently address your organizational challenges. Our approach to problem solving will deliver measurable results to any company looking to improve quality and effectiveness while reducing overall costs.