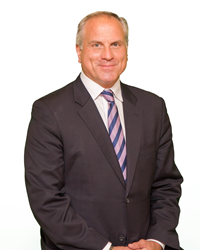 It's an honor to be selected as a finalist. I know I'm among a group of outstanding and dedicated men and women with an entrepreneurial spirit who are leading growing businesses. - Ron Eggert, CEO
Pittsburgh, PA (PRWEB) June 15, 2017
InspiraFS, an IRA recordkeeper, announced today that its Chief Executive Officer, Ron Eggert, has been chosen as an EY Entrepreneur of the Year 2017 Finalist. The program is the world's most prestigious business award for entrepreneurs. Recognized globally, the award honors the most outstanding entrepreneurs who inspire others with their vision, leadership, and achievement.
"It's an honor to be selected as a finalist. I know I'm among a group of outstanding and dedicated men and women with an entrepreneurial spirit who are leading growing businesses," said Mr. Eggert. The Entrepreneur of the Year program, in its 31st year, recognizes business leaders in over 145 cities and more than 60 countries throughout the world.
Winners will be announced on the evening of Friday, June 16, at the Wyndham Grand Pittsburgh Downtown Hotel black-tie gala event. Regional award winners will be eligible for consideration for the Entrepreneur of the Year national program at a gala in Palm Springs, California, in November. The national winner will then continue to compete for the World Entrepreneur of the Year Award in Monaco in June 2018.
For more information about the EY Entrepreneur of Year 2017 and the Western Pennsylvania and West Virginia program and a complete list of finalists, please click here. For Inspira's news and events, please follow on Twitter or LinkedIn.
About Inspira
Based in Pittsburgh, PA, and founded in 2002, Inspira is an IRA record keeper dedicated to providing retirement providers and professionals with easy-to-implement, low-cost IRA solutions. Inspira offers Payroll IRA Plans, Contributory IRA programs and Automatic Rollover solutions designed to give retirement providers and other businesses a variety of ways to take advantage of the rapidly-expanding Individual Retirement Account marketplace.
About Entrepreneur Of the Year®
Entrepreneur Of The Year®, founded by EY, is the world's most prestigious business awards program for entrepreneurs, chosen from an independent panel of judges including entrepreneurs and prominent leaders from business, finance, and the local community. The program makes a difference through the way it encourages entrepreneurial activity among those with potential and recognizes the contribution of people who inspire others with their vision, leadership and achievement. As the first and only truly global awards program of its kind, Entrepreneur Of The Year celebrates those who are building and leading successful, growing and dynamic businesses, recognizing them through regional, national and global awards programs in over 145 cities and more than 60 countries. ey.com/eoy
For more information contact:
Cherie Steffen
InspiraFS
Marketing Communications Coordinator
412-406-5328
cheries(at)abgcapital(dot)com
Melissa Ungar
Ernst & Young LLP
EY Entrepreneur of the Year Program Manager
412-644-7888
melissa.ungar(at)ey(dot)com