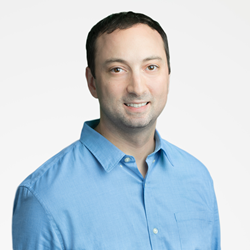 Marketers will gain a stronger insight into how, where and when to market to Gen Z.
New York, NY (PRWEB) June 19, 2017
Previewing his presentation at the Marketing to Gen Z Conference, July 18, NYC, David Kagan, Marketing Manager, Ads Research & Insights Marketing for Google, said, "Gen Z are mobile natives. We'll share new research from Google and Ipsos that explores their behaviors, tastes, and wants—from how they spend their time to what defines 'cool'—which all act as bellwethers of future consumer trends. The brand marketers in the audience will take away a better understanding of what makes Gen Z's mind tick."
"This session offers a deep-dive into the mobile-first mindset of the fastest growing generation." Kagan explained, "While millennials were mobile pioneers, Generation Z are mobile natives. Yet Gen Z is equal parts aware of and wary of their dependence on technology—meaning their online lives are both spontaneous and carefully curated. Marketers will gain a stronger insight into how, where and when to market to Gen Z."
"David's session will be one of the highlights of the conference," according to Nan McCann, Marketing to Gen Z Conference producer. "At Google, David has made it his mission to help marketers better understand their customers. He's focused on using research and data to uncover the latest consumer behaviors, trends and insights relevant to brands. He also brings a unique understanding of online video culture, thanks to his four years working on YouTube marketing. You can find his work published on ThinkwithGoogle.com."
Other Marketing to Gen Z Conference sessions feature an earned media presentation from Tribe Dynamics and Piper Jaffray. Cross-cultural research on GenZ's retail and shopping behavior from Sensis and ThinkNow Research. New Genzennial research from Ketchum. Plus, case studies and interactive forums from recognized leaders in the Z space. Early registrations already include companies as diverse as Merial, CBS, Nestle, KAO and Mars Inc. The conference is sponsored by Google, Ketchum, Sensis, ThinkNow, Strottman and Insight to Action.
For the full schedule, Generation Z marketing statistics and complete conference information visit: http://www.genzconference.com or call 860.724.2649 x13. The Marketing to Generation Z Conference is produced by PME® Enterprises LLC, 912 Silas Deane Highway, Suite 101, Wethersfield, CT 06109. PME® http://www.pme-events.com is a sales and marketing agency with a special emphasis on events.