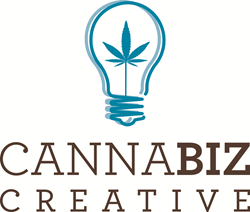 A hyrbid agency helping canna-businesses grow and thrive.
Owings Mills, MD (PRWEB) June 16, 2017
Strategic Factory is committing itself to Maryland's medical marijuana industry with the creation of CannaBiz Creative, a marketing and consultation agency dedicated to providing support to licensees in the state of Maryland and beyond.
Strategic Factory's recent acquisition of Spokes Marketing, a marketing company specializing in marketing strategy, social media, web design, email marketing and online advertising, has strengthened this unique hybrid agency. Strategic Factory's 40,000-square-foot facility in Owings Mills is a complete one-stop shop for printing, mailing, packaging, graphic design, signage, promotional products and customized branded apparel. CEO Keith Miller believes this combination is a perfect fit for Maryland's blossoming MMJ industry.
"This is a tremendous opportunity for us to help establish Maryland as a major player in the growing medical marijuana industry," Miller said. "We're honored to be a part of this historical movement and are eager to assist growers, processors and dispensaries market and promote their products and services throughout the state. CannaBiz Creative, powered by Strategic Factory, is truly a one-stop shop for the cannabis industry's marketing and branding needs. We have more than 150 team members ready to handle the entire process, from strategy development through branding and production to detailed reporting."
Maryland is now one of 21 states where medicinal use of the drug is legal. More than 6,000 Marylanders have registered to use medical marijuana, and 275 doctors have registered to recommend the drug.
According to the Maryland Medical Cannabis Commission, 102 pre-approvals were provided to companies to dispense medical marijuana to registered patients who have had the drug recommended by a certified physician. New Frontier, a marijuana industry research group, estimates Maryland's market will be worth $211 million by 2021. Medical cannabis is expected to be made available to patients by late summer or early fall of 2017.
CannaBiz Creative, powered by Strategic Factory, will be hosting a 4-part seminar series for the MMJ industry featuring CannaBiz Marketing 101, CannaBiz Website & Online Lead Generation, CannaBiz Social Media Do's and Don'ts and CannaBiz Print & Promotional Items. For more information about the seminars please visit http://www.cannabizcreative.com.
About Strategic Factory
Strategic Factory encourages collaboration between strategy and creativity to deliver powerful, cohesive and innovative campaigns. Services include creative and digital marketing, graphic and website design, printing, mailing, signage, promotional products and customized apparel. We oversee all projects from concept through completion and our capabilities offer clients a single and professional source for all their communication and branding needs. For more company information, visit http://www.strategicfactory.com.