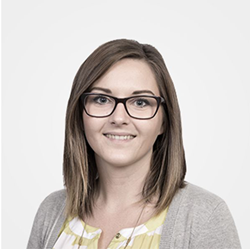 Charlottesville, VA (PRWEB) June 15, 2017
WillowTree, Inc. announced the formation of a $10,000 scholarship which is designed to celebrate the life of Whitney French by supporting women in the field of digital user experience and design. Whitney was a Senior Product Designer at WillowTree and an inspiration to everyone she touched. She was incredibly passionate about giving more women the opportunity to make an impact in digital design and supporting their education and development.
"While we will never fully recover from what happened to Whitney, we believe that offering students a chance to follow in her footsteps is a legacy she would be incredibly proud of," said Tobias Dengel, CEO of WillowTree, Inc. "She made everyone she touched better through her incredible talent and positive energy. We hope a whole new generation of passionate digital designers is inspired by her."
"Whitney's many dear friends and family wish to express their sincere thanks to WillowTree for establishing this scholarship in her honor," said Brent and Eileen French. "Not only does it embrace her deep passion for digital design, but also her determination to help others realize their true dreams."
The first recipient will be selected by the end of 2017. Applicants interested in the scholarship can apply before December 9th, 2017 via the Going Merry site: https://www.goingmerry.com/browse/willowtree-scholarship-in-honor-of-whitney-french/flights/fall-2017
About WillowTree, Inc.
WillowTree, Inc. is a mobile strategy, UX design, and app development services company whose focus is to bridge the highest level of consumer user experience with enterprise-grade deployments and security. WillowTree is an industry leader in field solutions, media delivery, loyalty programs and payments, and connected devices. The company works with brands such as GE, Johnson & Johnson, Time Warner, Regal Entertainment Group, American Express, and Harvard Business Publishing who trust WillowTree to guide and execute their mobile initiatives. For more information visit http://www.willowtreeapps.com.