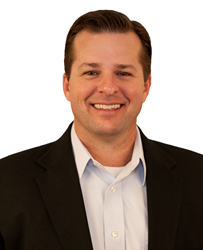 Jared is an exceptional team leader, relationship-builder and motivator.
Atlanta, GA (PRWEB) June 16, 2017
Jared Mathis, executive vice president of Blue River Underwriters, a Breckenridge Insurance Group company, has earned a Business Insurance Break Out award. The award honors 40 top professionals nationally for their leadership and professional skills in any area of the risk management and property/casualty insurance field.
Mathis was nominated for his many accomplishments since joining Blue River Underwriters in 2012 when he was hired to develop its specialty property program. Under his leadership, the program has enjoyed consistent growth in agent relationships and premium volume while Mathis has expanded overall program offerings and his team to support these efforts. Earlier this year, his skills were sought to provide additional guidance to all Blue River programs when he was promoted to executive vice president of the division. Before he joined the insurance industry as a wholesale broker in 2003, Mathis was a professional double-A baseball player for the Milwaukee Brewers minor league system.
"Jared is an exceptional team leader, relationship-builder and motivator within our organization. His work ethic and commitment to winning the right way is never in doubt. We're extremely proud that he has earned this coveted Insurance Business Break Out award honor," stated Tracey Carragher, CEO of Breckenridge Insurance Group.
Mathis is featured in Business Insurance publication here and was honored at an Atlanta-area reception along with other winners in the southern region of the United States. He can be reached at jmathis(at)blueriveruw(dot)com or 678.322.3538.
About Blue River Underwriters
Blue River Underwriters is a national program administrator with managing general underwriting and managing general agent authority for several programs with top-rated international carriers. The team partners with select retail and wholesale insurance agents to deliver industry and risk insights and solutions for diverse insureds from Auto Dealers to Contractors to Outdoors entities. Blue River Underwriters continues to build its reputation for quality coverage, competitive rates, and unparalleled service with ten offices nationwide and is a part of the Breckenridge Insurance Group.
About Breckenridge Insurance Group:
Breckenridge Insurance Group, headquartered in Atlanta, Ga., is an international specialty wholesale insurance broker, program manager, managing general agent (MGA) and insurance services provider. The company offers access to diverse range of commercial insurance and financial services products to businesses and professional services firms in a variety of industries. The company serves independent insurance agents, brokers, and legal and financial institutions throughout North America by way of Blue River Underwriters, OSC, Breckenridge Insurance Services, Breckenridge Elevation Authorities contract binding group and InSpecialty innovative insurance solutions. For more information, please visit http://www.breckgrp.com or call 855.728.8822. CA Insurance License #0G13592