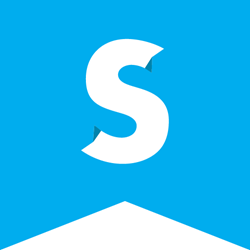 Boston, MA (PRWEB) June 15, 2017
Shareity, the revolutionary interactive giving platform that turns selfies into charitable donations, has partnered with iHeartRADIO to host a kissing booth for a cause at Boston's Kiss Concert. When concertgoers blow a kiss or give a kiss in the booth as a part of the "Kiss for a Cause" challenge, a charitable donation will be made to The Genesis Foundation for Children. The concerts will be held June 17th at the Xfinity Center in Mansfield, Mass.
Shareity makes giving to nonprofits as simple as snap, join, share. When concertgoers have a photo taken at the kissing booth, they will have the ability to share the photo with their family and friends through social media using #kissforacause.
"Shareity is such a fun, easy way to give back to the community for free. I am excited to have them at this year's Kiss concert," said Kiss 108 DJ Vince Allo.
Additionally, when concertgoers submit their Blow a Kiss Challenge photo, they will be given access to a virtual community of like-minded people who have also completed the challenge. From these challenge communities, users can raise the points on their Positive Impact Meter (PIM) by raising money, making a monetary donation or sharing selfies. Each of these interactions raises their PIM score and their chances of being selected to earn prizes from sponsors.
Shareity's giving model is forever changing how people give to charity. When users participate in fun charity challenges by snapping a photo or video, sponsors give a designated monetary donation directly to the associated nonprofit. This means that it costs nothing for users to give, and 100% of the money raised goes to the cause.
"Giving to charity is something most people want to do but is rarely exciting and sometimes out of reach financially, so we wanted to change that," said Shareity founder Ben Hill. "Here's a kind of charitable giving that is really fun and costs givers nothing but a photo or video. Participating in Shareity challenges is easy and donations are made by corporate sponsors to the charity of your choice. So in addition to making charitable giving accessible to anyone, it is based on something most people are doing daily anyway – the 'selfie.' So the question is, why wouldn't you participate?"
Any consumer can take part in Shareity's ongoing charity challenges, accessible via mobile devices at http://www.shareity.me. In addition to The Blow a Kiss Challenge to benefit The Genesis Foundation for Children, other challenges currently include The High Five to End Hunger, where givers take a video of themselves giving a high-five. Each high five raises $1 for Project Bread, St. Jude, and Good Sports, among others. Visit the site on your mobile device to see all challenges.
Shareity is available online at http://www.shareity.me.
About iHeartRadio:
iHeartRadio is a free, all in one digital radio service that brings you thousands of real radio stations covering Pop, Country, Hip-Hop, R&B, Alternative, Rock, Talk, News, Sports, and Comedy. iHeartRadio network aggregates audio content from over 1,500 live radio stations from coast-to-coast. iHeartRadio is available online, via mobile and tablets, in your car, and on connected devices including TV's and gaming consoles.
About Shareity
Shareity is a game-changing interactive giving platform that lets donors give to nonprofits for free by completing charity challenges from their phones. Shareity partners charitable causes with sponsors to make a monetary donation for each video, photo or selfie taken. Users can monetize their images and videos to benefit local and national causes including St. Jude, Project Bread, and more. Access Shareity on your phone at http://www.shareity.me