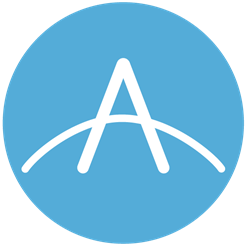 We advise our CEO clients who are raising money to be diligent about regular investor communications.
San Diego, CA (PRWEB) June 20, 2017
AngelSpan, the leading provider of investor relations services for early-stage companies, today announced an alliance with SmartMoney Startups at Startup Week San Diego.
Raising capital is an extremely difficult task for CEOs of early stage companies. Typically their expertise is in the problem domain that their new venture is addressing. Founders don't know where to begin to identify potential investors that would be interested in their industry, how to approach them, and how to build and maintain trust.
AngelSpan and SmartMoney Startups have combined their collective expertise to help CEOs with a plan of action, research, and identification of target investors with a track record of interest in the industry, and an investor relations program to demonstrate business performance and execution.
"When you run an early stage company, you work tirelessly to build a fantastic team, establish early customer relationships, and develop a product that changes the face of a market," said Jason Ethier, CEO of Dynamo Micropower. "The fundraising process distracts you from all of those very important things, so getting expert guidance saves me a lot of time and results in better success."
Together, AngelSpan and Smart Money Startups help early stage companies identify capital sources that invest in their industry, find partners at VC funds that would specifically be interested, and spot strategic investors that could also be acquirers. Once identified, potential investors are kept abreast of the startup's progress with monthly operational reports.
"We advise our CEO clients who are raising money to be diligent about regular investor communications," said JD Davids, CEO of Smart Money Startups, "That's why we were so excited to partner with AngelSpan, who does the job expertly while saving the CEOs time."
About AngelSpan
AngelSpan helps early-stage CEOs build trust with their investors by delivering professionally crafted monthly updates. Dedicated communication coordinators assist entrepreneurs by curating all investor updates and keeping them on schedule. We understand entrepreneurs are stretched thin, so we do the heavy lifting to take the hard work out of investor relations. The best entrepreneurs know that regular investor communication encourages their stakeholders to provide business introductions, future investment, and referrals to potential team members. Investor updates that include business bottlenecks and hurdles earn credibility, demonstrate transparency, and build trust.
About Smart Money Startups
SmartMoney Startups is unlike any other entrepreneurial development program because our members do not "graduate" from the program until they get a successful exit event. We develop, encourage and challenge entrepreneurs to embrace best practices and lessons learned by thousands of entrepreneurs over the last 25+ years.
SmartMoney Startups acts as a "sherpa" to a select group of startup CEOs, climbing the mountain along with them from idea all of the way to a successful exit event. The format includes online and offline education and training programs, best practice templates, group coaching, office hours and on-demand support programs. The primary goal is to streamline the fundraising and dealmaking process, so that the CEO and team can focus on product development, customer development and recruiting their team. The foundation of the program is the Fundraising Campaign Roadmap including a deeply researched and carefully screened target list of SmartMoney Investors that bring much more than just cash to the table. The SmartMoney Startups Target List allows the CEO to focus on pitching investors that already understand the industry and can add strategic value and acceleration of the business.
The SmartMoney Startups team has a deep background in building venture capital backed startups from idea to exit, having closed over $1 Billion of deals closed including 3 IPOs, 3 M&A deals as founders, management team members, investment bankers, venture capitalists and angel investors. 70% of program participants have already raised capital successfully and others are in active due diligence and term sheet negotiations.
Contact
Joe Milam, Angelspan
joe(at)angelspan.com
http://www.angelspan.com
(512) 806-0138
JD Davids, Smart Money Startups
jd(at)smartmoneystartups.com
http://www.smartmoneystartups.com
(858) 395-3325