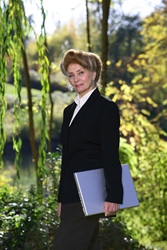 Grants Pass, OR (PRWEB) June 16, 2017
Date aired: June 5, 2017
Guest: Dr. Frederick L. Kirschenmann, PhD., Board President of Stone Barnes Center and Healthy Soil Activist
Dr. Frederick L. Kirschenmann grew up on a North Dakota farm during the Great Depression and the worst drought in U.S. history. Ever since, he has championed agricultural resilience—sustainable agriculture focused on the health and restoration of the soil. Over the years, largely thanks to the work of Dr. Kirschenmann, this effort has blossomed into an international movement. It's Kirschenmann's efforts in educating people about soil, food and water that appealed to water advocate and Water Life Science® creator, Sharon Kleyne. Herself an international educator about water and the process of evaporation, Kleyne recently welcomed Dr. Kirschenmann to her nationally syndicated radio program, The Sharon Kleyne Hour Power of Water, Global Climate Change and Your Health on VoiceAmerica sponsored by Nature's Tears® EyeMist®.
"Dr. Kirschenmann taught me years ago," said Kleyne in welcoming her guest, "that you can't have a healthy planet without healthy soil." Kleyne described how our health hinges on the vitality of soil, which is just as important as other species and the invention of new technology with water.
"A deeply embedded cultural problem today," said Kirschenmann, "is our feeling separate from nature. Also a big problem is our attitude that we should bend nature to our will. This is the core cultural change we need to make. We simply must make this transformation. Only then," Kirschenmann continued, "will we begin to see water as something more than a commodity." Kirschenmann quoted Christiana Peppard in her book, Just Water: Theology, Ethics and the Global Water Crisis: "Water," wrote Peppard, "is a human right, not an economic commodity."
Discussing the steady warming of earth's oceans and Kleyne's research showing that the water in the atmosphere is evaporating at a faster pace, Kirschenmann reminded listeners that only two-to-three percent of the water on the planet is fresh water. Currently, he pointed out, we're using 70 percent of that water in agriculture. Much of that water does not adequately drip down into the aquifer. It runs off, carries soil nutrients with it and is lost. "Climate change is bringing more droughts and more floods," said Kirschenmann; "we must make changes to save our soil."
Kirschenmann cited one successful model for this change in David R. Montgomery's book, Growing a Revolution: Bringing Our Soil Back to Life. Montgomery studied eight farmers and found that all eight followed three simple practices. Each farmer cut back on tillage, grew cover crops and diversified planting. Of additional interest to Kirschenmann was the fact that all of the farmers were no longer interested in getting bigger.
Kleyne asked Dr. Kirschenmann about his work at Stone Barns Center, an organic, educational farm and restaurant in Tarrytown, New York http://www.stonebarnscenter.org and he described how ten thousand mostly inner city children visit for instruction every year. Total visitors number more than fifty thousand a year. Visitors can observe soil and farming conservation techniques, eat at a buffet that is open all day and listen to talks and watch videos. Dr. Kirschenmann, who also delivered an influential TEDx talk in January 2012 (https://www.youtube.com/watch?v=VObLitSe3K0)
The annual Kirschenmann Lecture at Stone Barns (/visit/the-kirschenmann-lecture.html) invites a guest speaker each year to present a talk on Dr. Kirschenmann's philosophy of food and agriculture. The first three talks were presented by the poet/farmer Wendell Berry (2015), Daphne Miller (2016) and Ricardo Salvador (2017).