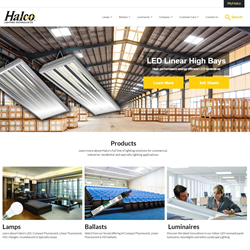 "We have worked hard to bring the costs down so the adoption rates can go up and small to medium size distributors can start down the path of a robust B2B webstore solution for their customers, " says Mark Kostovny, President of Second Phase
Boulder, CO (PRWEB) June 19, 2017
Trends show B2B eCommerce revenue is on track to reach over $1 trillion by 2019 which will be over 2 times the size of B2C eCommerce (per Forrester Research). The key to reaching those numbers is wholesale distributors of all sizes are seeing the clear need to give their customers (contractors, service professionals, large institutions) a way to purchase their products and manage their accounts 24/7 using a B2B focused eCommerce solution like the ones offered by Second Phase.
B2B eCommerce users are focused on product reorders, account management, and unlimited pricing models for hundreds of thousands of products and these necessities are not met by the typical B2C eCommerce solutions on the market. To increase eCommerce adoption rates in the distribution sector, Second Phases' value based pricing will play a major role because other top B2B eCommerce solutions on the market are out of the price range of the small to medium size wholesale distributor.
Second Phase is a B2B eCommerce & PIM company focused completely on the wholesale distribution and manufacturer market. Second Phase was started in 2001 as a web solutions development firm and in 2004 turned their focus 100% to meeting the eCommerce needs of the wholesale distribution sector. They are also aligned with Trade Service, a Trimble Company, to provide their customers PIM solutions. Over the past 5 years, they have been averaging over 30% annual growth and were twice awarded top 3 fastest growing companies in Boulder County, CO.