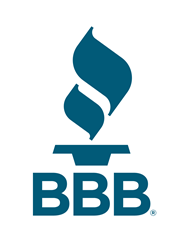 Arlington, VA (PRWEB) June 16, 2017
The Better Business Bureau is warning consumers to be cautious when buying tickets to the NCAA College World Series, which steps up to bat June 17 in Omaha. Many fans are still looking for tickets, according to the BBB Serving Nebraska, South Dakota, the Kansas Plains and Southwest Iowa. BBB is warning consumers to be cautious when buying tickets on the online secondary market.
Thousands of fans are descending on Omaha to cheer on their favorite teams, and some are going to end up being disappointed with counterfeit tickets, or tickets that are never delivered as promised.
BBB has teamed up with the National Association of Ticket Brokers to offer tips on purchasing tickets on the secondary market for sporting events, concerts, theatre, etc. Check out their advice at bbb.org/tickets.
Consumers are urged to check with BBB.org and NATB.com to find ticket sellers with a good customer track record.
For information on scams and how to avoid them, go to BBB.org/ScamTips. To report a scam, go to BBB.org/ScamTracker.
ABOUT BBB: For more than 100 years, Better Business Bureau has been helping people find businesses, brands and charities they can trust. In 2016, people turned to BBB more than 167 million times for BBB Business Profiles on more than 5.2 million businesses and Charity Reports on 11,000 charities, all available for free at bbb.org. The Council of Better Business Bureaus is the umbrella organization for the local, independent BBBs in the United States, Canada and Mexico, as well as home to its national and international programs on dispute resolution, advertising review, and industry self-regulation.