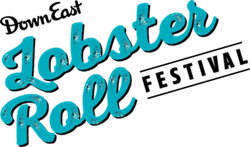 Portland, Maine (PRWEB) June 16, 2017
Maine's magazine of record, Down East, announces the judges for the World's Best Lobster Roll Competition, sponsored by Allagash Brewing Company. The competition will take place at the inaugural Down East Lobster Roll Festival on Saturday, July 8 at Thompson's Point in Portland, Maine.
Here is a list of the judges:
Sonny Beal makes his home on Beals Island, Maine with his wife and two boys. Lobstering for Sonny began when he was 12 years old on a small outboard. Sonny has also spent time on the water working a gill netter, dragging for scallops and quahogs; he has even done some seining as well. Sonny earned a degree from Eastern Maine Technical College, which he used at an electronics firm in Gloucester, MA for a short time before returning to lobstering. Sonny now works from his 40' Young Brothers. Additionally, Sonny serves as the Vice Chairman of the Beal-Jonesport Co-Op and on the Board of Directors for the Maine Lobster Marketing Collaborative.
A born a raised New Englander, John Leavitt grew up eating seafood of all varieties, but the lobster roll has always remained the king of his court. Though his life and career has taken him from the politics of Washington D.C, to the bright lights of Hollywood, he always knew his path would ultimately lead back to the seashores of New England. John now works for Portland, ME's very own Ready Seafood Company, where he provides, distributes, and sells lobster to some of the finest lobster roll purveyors in the world. His dealings have led him across the country, eating rolls of all varieties and refining his palate beyond compare. When not obsessing over lobster rolls or writing bios in the 3rd person, John loves working out and all activities ocean related, but especially standing on the beach with a surfboard (looking cool) pretending he just went surfing.
Scott DeSimon is an editor and writer who has been professionally obsessed with food and drink for almost 20 years. He has killed chickens for GQ, written about losing his sense of taste for Food & Wine, and served as Deputy Editor of Bon Appetit for five years, where he produced video, wrote features, and generally spent too much time hanging around the test kitchen. He grew up in Cumberland Center, Maine (before it got fancy) where he developed a taste for red hot dogs, fried Maine shrimp, and Casco Bay lobster. He is somewhat embarrassed to say that he didn't eat a real lobster roll until he was in his 20s, preferring crabmeat rolls, because, let's face it, they're just better. He spends most of his time in Brooklyn, NY with wife and two sons.
When Rebecca Charles opened Pearl Oyster Bar in 1997, there wasn't a lobster roll to be found in Manhattan — or, for that matter, anywhere more than a mile from the beach! A native New Yorker, Rebecca started her career in New York City in the 1970s. She spent the 1980s working in Kennebunkport, Maine earning four-star reviews as executive chef of the legendary White Barn Inn, and Café 74, a restaurant she also designed. In the late 1980s she returned to New York, spending five years at Anne Rosenzweig's seminal restaurant, Arcadia, then moving Noho's Cascabel, owned by Vice Presidential candidate Geraldine Ferraro, to be to executive chef in 1994. In 2016, Rebecca began to realize a decades-long dream of opening a restaurant in Maine. Spat Oyster cellar opened on a limited basis in October; only to be devastated by a flood in February 2017. Currently, she is rebuilding Spat and preparing the large patio to open on July 4th weekend. A separate dining room, Pearl Kennebunk, is scheduled to open later this summer. She is also the author of "Lobster Rolls & Blueberry Pie: Stories and Recipes from Summers on the Coast of Maine," and has appeared extensively on television, from the Today Show and Regis & Kelly to Martha Stewart.
Michael Stern is co-creator of Roadfood.com and, with Jane Stern, has written over 40 books about American food and popular culture, including best-sellers Elvis World and The Encyclopedia of Bad Taste. The Sterns' 17-year "Roadfood" column in Gourmet magazine won three James Beard journalism awards. Michael rides horses at his home in South Carolina and continues to travel the country looking for things to eat.
The competition, the first-ever large-scale contest in Maine showcasing the state's iconic snack, will be the anchor event to a larger family-friendly afternoon of activity that will include everything from live music to an interactive kid's area to Maine-made vendors and refreshments. A project of the state's legacy publication, Down Eastmagazine, and presented in partnership with the Maine Lobster Marketing Collaborative, the goal of the event is to illuminate the spirit and culture of Maine by offering an afternoon of some good old-fashioned summer fun. More information about the festival, including a full list of sponsors, and a link to both the festival's ticket sales and lobster roll competition guidelines, can be found at http://downeast.com/lobsterroll/
Contact: Kathleen Fleury
Editor-in-Chief, Down East magazine
kfleury(at)downeast(dot)com
207-230-4245
About Down East magazine: 
Down East Enterprise, Inc., is a multimedia company based in Camden, Maine. The company's flagship publication, Down East: The Magazine of Maine, is the largest paid-circulation magazine dedicated to the Pine Tree State. For more than six decades, Down East has been the authority on Maine, and today continues to capture the reader's attention with an insider look at contemporary life in Maine. People who love Maine love Down East.