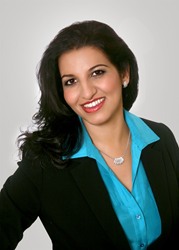 The Plano area is growing by leaps and bounds as a center for innovation and employment. Our strategic data capabilities are well suited to enable companies to expand and navigate change." -- Rashmi Chaturvedi, President, Kaygen
Irvine, CA (PRWEB) June 16, 2017
Kaygen, Inc., the global data strategy and solutions leader headquartered in Irvine, has established a new office presence in Plano, Texas. Kaygen seeks to serve the city's growing number of major corporations representing a broad array of industries. With this move, the company is positioning itself as an expert and agile partner to both established clients and new corporate relationships.
"Kaygen is excited to be expanding our footprint to the Plano area which is growing by leaps and bounds as a center for innovation and employment. Our strategic data capabilities are well suited to enable companies to expand and navigate change," said Rashmi Chaturvedi, President of Kaygen.
Founded in 2003, Kaygen partners with corporations, helping them leverage their data as a strategic asset and solving their most pressing business challenges. Kaygen's leadership team of data experts takes a customized approach in positioning clients for operational excellence and strategic outcomes. Using a deep pool of technology services, they create data-driven solutions to enhance the customer experience and position corporations for increased revenues, reduced operating costs, and enhanced systems integration.
The Plano area, near to Dallas, Forth Worth, is developing its own economic hub and attracting Fortune 500 and 1000 corporations interested in expanding or establishing headquarters there. Industries include automotive, retail, telecommunications, technology, health care and life sciences. Kaygen works with many of these industries today. Kaygen itself is a member of the Inc. 5000 list of America's Fastest-Growing Businesses.
Kaygen has also been recognized for its growth and leadership among women and diverse-led businesses. It was recently named a Fast 100 Asian American Business Award from the US Pan Asian American Chamber of Commerce (USPAACC). Next week, the Company takes a leadership role at the 2017 Women's Business Enterprise National Council (WBENC) National Conference & Business Fair attracting close to 4,000 attendees to Las Vegas, NV.
Among other awards, Kaygen also achieved the Innovation Excellence award for Product Innovation by Oracle and the Top Women Owned Business by the Orange County Business Journal.
About Kaygen
Founded in 2003, Kaygen enables corporations to leverage their data as a strategic asset. Kaygen's brain trust of data strategists and technology experts design and implement data-driven solutions to achieve core business objectives. Services include Big Data & IoT, Machine learning, Cloud services, Customer Experience - Mobile & Social, Data integration & Warehousing, Data Quality & Master Data Management, Data Strategy and Governance and Business Intelligence and Analytics. Its locations include Irvine and Silicon Valley, CA; Plano, TX, and Bangalore, India. Visit http://www.Kaygen.com for a solutions overview.