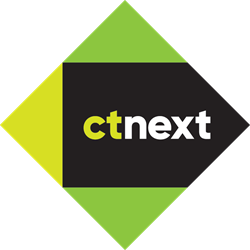 Companies like these need the support that CTNext provides and we look forward to following their progress as they grow and excel and become our state's next generation of job creators. - Glendowlyn Thames, CTNext
Rocky Hill, CT (PRWEB) June 16, 2017
CTNext, Connecticut's go-to resource for entrepreneurial support, today announced the winners of last night's Entrepreneur Innovation Awards (EIA), held at The LOFT at Chelsea Piers in Stamford.
Nine finalists, all of whom are Connecticut-based companies and entrepreneurs, presented their innovative project ideas to a panel of judges for an opportunity to secure $10,000 awards to help support business growth. The winners included:

Egghead (Danbury): Developing a new way to package and sell ice cream that brings new revenue to a mature market
Fjord Weather Systems (Wilton): Developing a way to turn every boat on the water into a weather-monitoring system
Lucca Ventures (Southington): Developing a Bluetooth-enabled microphone attachment to a full-face oxygen mask, letting patients communicate clearly while wearing it
Obvia (West Hartford): Manufacturing dual-winglet blades and semi-shroud power upgrade for Sunforce Wind Turbines that will improve efficiency and scalability for the turbines
Obvia also took home the $2,000 Judges' Favorite award while Deo2go, a Fairfield-based company creating a topical delivery device that can be filled with a variety of products such as deodorant, lip balms and sunscreen, won the Crowd Favorite award of $2,000.
"Last night, the EIA Awards once again provided a forum for some of Connecticut's youngest companies and most innovative entrepreneurs to showcase their promising ideas for new products and services," said Glendowlyn Thames, Executive Director of CTNext. "Companies like these need both financial support and the experienced guidance that CTNext provides. We look forward to following the progress of these companies as they grow and excel and become our state's next generation of job creators."
Since launching EIA in 2014, CTNext has now held 12 total events in cities and towns all over Connecticut, awarding $588,000 to 56 unique companies.
About CTNext
CTNext is Connecticut's go-to resource for entrepreneurial support. The goal of the program is to build a more robust community of entrepreneurs and to accelerate startup growth by providing access to talent, space, industry expertise, services, skill development and capital to foster innovation and create jobs for people in Connecticut. CTNext launched in 2012 and has more than 1,800 members in its network.
Media Contact:
Greg Kalish
CTNext
1-860-207-8025
gkalish(at)gkcomms(dot)com