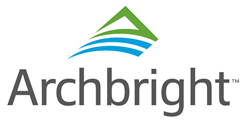 "This is an exciting time at Archbright," said President and CEO Shannon Kavanaugh. "We have been planning our move for a number of years with the desire of providing a welcoming space where Archbright members and employees can connect and collaborate."
Seattle, WA (PRWEB) June 19, 2017
Archbright, a go-to resource for HR advice and legal counsel for employers in Washington State, Idaho, and Oregon today announced they have moved their Western Washington operations to a new office in the Georgetown neighborhood of Seattle.
The Georgetown location brings Archbright teams from their former Seattle and Kent offices under one roof for improved collaboration and partnership, as well as provides the room for the organization's continued growth and expansion.
"This is an exciting time at Archbright," said President and CEO Shannon Kavanaugh. "We have been planning our move for a number of years with the desire of providing a welcoming space where Archbright members and employees can connect and collaborate."
The new office is 28,960 square feet of modern, open work area and is located at 5601 6th Avenue South, Suite 400, Seattle, WA 98108 in the Georgetown Squared building.
"Archbright's focus is to help our members elevate workplace performance," said Kavanaugh. "The decision to move to Georgetown was driven by the desire to be closer to members. Over 300 of our members are within five miles of our new facility."
Archbright will offer their popular employee development and training classes to member and non-member organizations at the new facility starting in July. Archbright University courses include Supervisory Skills, Leadworker Effectiveness, Time Management, Hiring Winners, and more. The complete course catalog and calendar are available at Archbright.com. Registration is now open for all classes through the end of 2017.
About Archbright
Archbright™ is the go-to resource for employers in Washington, Idaho, and Oregon. At our core, we offer HR Advice and Legal Counsel through annual membership. Our focus is helping companies elevate workplace performance. With three membership levels to choose from, benefits may include access to the HR Hotline, On-Call Safety Advice, the online HR Toolkit, Employment Law and Labor Law advice, Compensation Survey Data, and more. Learn more at: http://www.archbright.com.