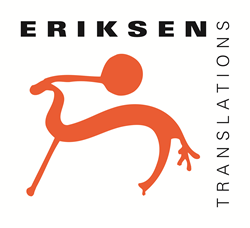 As a Brooklyn-based translation company, we're always excited to support New York City's cultural diversity at Midsummer.
Brooklyn, NY (PRWEB) June 19, 2017
Eriksen Translations Inc. (http://www.eriksen.com), a leading provider of multilingual language solutions, is proud to announce that it will be one of the sponsors of the 2017 Swedish Midsummer Festival. Presented by Battery Park City Parks and co-hosted by the Consulate General of Sweden in New York, the annual festival draws approximately 8,000 people to Battery Park City for a Swedish celebration of the summer solstice.
Founded in 1986 by a Norwegian linguist, Eriksen is a translation company with deep-rooted heritage in the Scandinavian languages and culture. While the company has since expanded to offer comprehensive translation services into more than 100 languages for clients around the globe, Eriksen still considers it a privilege to provide translation services to New York City residents.
"As a Brooklyn-based translation company, we're always excited to support New York City's cultural diversity at Midsummer," states founder and CEO Vigdis Eriksen. "And, it's always a fun evening! We applaud the Consulate's team for its ability to draw so many people out each year to enjoy this time-honored tradition and celebrate Swedish heritage!"
At this annual event, attendees from around the New York area picnic in the grass, make flower wreaths, play traditional games and dance around the midsummer pole to authentic fiddle music. This year's program will feature traditional music by Paul Dahlin, fiddlers from the American Swedish Institute in Minneapolis, folk dances with Barnklubben Elsa Rix, and pole dancing led by Scandinavian folklorist and singer Ross Sutter.
ABOUT ERIKSEN TRANSLATIONS INC.
One of the top 40 translation services providers in North America, Eriksen Translations Inc. helps companies reach their audiences in the domestic and global marketplace. Founded in 1986, Eriksen provides language solutions in over 100 languages, offering print and website translation, desktop publishing, multimedia localization, cultural consulting, transcription, and voiceover and subtitling services. Headquartered in Brooklyn, Eriksen partners with companies in financial services, law, marketing and advertising, health care, and education, as well as nonprofits and leading museums and cultural institutions worldwide. And, of course, we translate Swedish! For more information, visit http://www.eriksen.com.
ABOUT THE SWEDISH MIDSUMMER FESTIVAL
The 2017 Swedish Midsummer Festival will be held Friday, June 23, from 5-8 pm in Robert F. Wagner Park and Pier A Plaza, Battery Park City. The event is presented by Battery Park City Parks and co-hosted by the Consulate General of Sweden in New York. For additional information, please visit: http://www.swedenabroad.com/en-GB/Embassies/New-York/Current-affairs/Midsummer-in-Battery-Park/