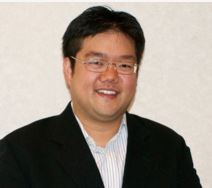 Falls Church, VA (PRWEB) July 05, 2017
The National Consumer Advisory Board has named Dr. Peterson Huang to its list of America's Best Dentists for the third consecutive year. Dr. Huang is a Dual Board Certified Prosthodontist, based out of the Nova Premier Dental Office in Falls Church, Virginia. In addition to this year's honor, he has won several prestigious awards including Northern Virginia Magazine's Top Dentists, and was a finalist in Falls Church's News-Press Best Dentist category, several years running, as well as numerous others.
While all prosthodontists are dentists, not all dentists are prosthodontists. Prosthodontists are required to have several more years of training and are qualified to perform a broader range of procedures. Dr. Huang has had the privilege of performing full mouth reconstruction and other advanced procedures on many highly esteemed individuals, including Supreme Court Justice Scalia, U.S. Coast Guard Admiral Zukunft, U.S. Coast Guard Master Chief Vanderhaden, Assistant Secretary of NATO Eaton and is honored to provide complex services to active military personal and their families.
Dr. Peterson Huang is an experienced provider of general dentistry offerings, as well as esthetic dentistry and full-mouth dental reconstruction. Dr. Huang and the staff at his practice are all passionate about helping their patients with everything from important cleanings and fillings, to dental implants and full oral rehabilitation. Speaking about a recent example of his dental restoration work, Dr. Huang said: "My client was very concerned and couldn't understand why his teeth were chipping and breaking, and asked if it might be stress related. After completing a thorough evaluation, I was able to restore all his teeth to their natural form and function. Now he smiles broadly, and is thrilled with his new smile."
Patients in the northern Virginia area wishing to learn more about how full-mouth reconstruction can benefit them, can call Dr. Huang's Falls Church practice, Nova Premier Dental, at (703) 532-7586. Their address is 313 Park Ave #306, Falls Church, VA 22046. For more information please visit https://novapremierdental.com