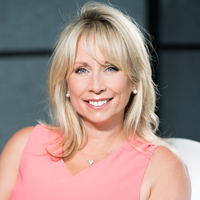 "I am fortunate to work alongside such a dedicated team of amazing people who share my passion for property management and apply that passion into everything we do."
Plano, Texas (PRWEB) June 20, 2017
ResMan announced today that the Senior Vice President of Product & Marketing, Elizabeth Francisco is promoted to President of ResMan, LLC effective immediately. Francisco has over 20 years of experience in the multifamily industry both as an asset manager and software executive. As one of the original founders of ResMan, Elizabeth has remained a significant contributor to the direction of ResMan's software and overall strategy.
"Elizabeth represents the vision of the original founders of ResMan", says Dave McKenna, Chief Executive Officer at ResMan, LLC. "Her deep knowledge of the industry, experience with all aspects of the ResMan organization, as well as her passion and insight for this enterprise make her the indispensable glue of the ResMan family and a valued collaborator among the executive leadership team".
As President, Francisco will continue to be responsible for the product roadmap and lead ResMan's industry engagement across the board. She will also be responsible for the day-to-day operations and execution across all departments of ResMan's strategic initiatives. ResMan's property management software leads in innovative solutions for the multifamily industry, led by Francisco's unique perspective on both the property management and vendor relations side.
"Here at ResMan, we are carving our own path in the multifamily industry, a path that allows us to deliver exceptional experiences for our customers through innovative software," stated Elizabeth Francisco. "I am fortunate to work alongside such a dedicated team of amazing people who share my passion for property management and apply that passion to everything we do."
Francisco was a member of the founding team of ResMan in 2012 along with Don and Tami Behunin, and Nick Olsen. At that time Francisco was also working as the Chief Operations Officer of the Sequoia Real Estate Management, a portfolio of multifamily housing assets. Francisco's experience in property management operations equips her with insights into the problems that plague the multifamily industry and the solutions to resolve them. This, along with her tenacious drive, has lead her down the path of forming ResMan.
About ResMan:
ResMan® is one of the fastest growing property management software solutions in the multifamily industry. In an age of new ideas, ResMan prides itself on recruiting some of the brightest minds in the industry to deliver intuitive software and industry-leading customer experiences.
Built on a single platform, ResMan's Multifamily Solution Suite provides a highly intuitive solution to meet both operational and accounting needs for the multifamily owner/operator. The foundation of Multifamily Solutions Suite is the Essentials Platform which delivers the most robust core in the industry, providing easy-to-use automation tools that improve operational effectiveness and productivity for Conventional and Affordable Housing Property Management.
Through dedicated and collaborative partnerships between ResMan and their integrated strategic partners, consumers can take advantage of best in class solutions with single sign-on and support from ResMan's dedicated client services team.
For more information, call (855) 737-6261 or visit http://www.myresman.com