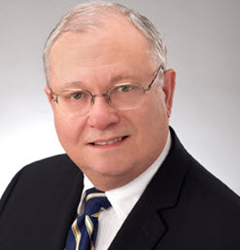 ...almost everyone has grossly overestimated their skill at ECG interpretation.
Houston, Texas (PRWEB) June 21, 2017
The electrocardiogram (EKG) is one of the most frequently ordered medical tests. It is quick, relatively inexpensive and contains volumes of information. Yet, how many people are aware that their physician or nurse practitioner typically has only an elementary-level skill at interpreting the EKG? How many know that failure to correctly interpret an EKG is one of the leading causes of malpractice litigation in the United States? How many people know that – despite those facts – EKG interpretation is still not taught in medical schools or residency programs? Surprised?
In 2011 Jerry W. Jones, MD FACEP began retirement after more than 35 years of practicing internal medicine and emergency medicine. It wasn't long, however, before a colleague called him for some help interpreting a "complicated" EKG. After looking at the EKG, Dr. Jones was surprised to see that it really wasn't complicated at all – in fact, it was basically normal! What concerned him most was the EKG interpretation skill of his colleague who had also been practicing for years. During his career, Dr. Jones had been requested by hospital department chairmen to look at EKGs in which important and dangerous findings had been overlooked by another physician with unfortunate outcomes. While some of the findings were indeed very subtle, some were quite obvious. Dr. Jones began to realize that many physicians read EKGs at only a beginners' level and many more rely solely on the interpretation by the EKG machine itself – which is notoriously unreliable! It was at that point that the concept for Medicus of Houston was born.
"I teach emergency physicians, internists, anesthesiologists, cardiologists, critical care nurses, nurse practitioners and physician assistants in my classes. I have even had PhD researchers and one veterinarian attend the boot camp. What impresses me most is that almost everyone has grossly overestimated their skill at ECG interpretation – even the cardiologists. As a matter of fact, more and more cardiology fellows are spending most of their time in the cath lab or reading echocardiograms and less and less time interpreting ECGs." Dr. Jones explains further.
"You see, there is a difference between 'reading' ECGs and 'interpreting' ECGs. Reading an ECG is nothing more than stating the obvious: it is just reiterating what one sees on the ECG tracing. Interpreting an ECG begins with what you see on the tracing and adds meaning – an explanation for what is seen."
When he began teaching classes in advanced ECG Interpretation ("ECG" is the English abbreviation for "EKG"), Dr. Jones assumed his students would come primarily from southeast Texas since the company is based in Houston. Instead, physicians began flying to Houston not only from all over the United States and Canada but also from Europe, the Middle East, South Africa, Australia, New Zealand and Malaysia to attend his classes.
In 2016, Medicus of Houston presented the first Advanced ECG Interpretation Boot Camp outside the United States in Toronto, Canada. Later that year, the first Advanced ECG Interpretation Boot Camp in Europe was presented in Budapest, Hungary. In 2017, boot camps will be produced in Vancouver, BC and Aarhus, Denmark. Of course, classes are still regularly presented in Houston, Texas.
Why do so many physicians, nurses, nurse practitioners and physician assistants come so far to attend one of Dr. Jones's boot camps offered by Medicus of Houston? First, the classes are kept very small – only ten participants in the Houston-based boot camps and just twenty participants in the boot camps presented outside Houston. The atmosphere is very casual and participants can ask questions at any time. There are up to 14 hours of active participation by each student in the interpretation of complex ECGs during the class while being guided and prompted by Dr. Jones himself. The aim of the course is to take the participant from an intermediate skill level to a more advanced level. Many EKG courses are advertised as "advanced" when, in fact, they are nothing more than review courses for basic material.
Dr. Jerry W. Jones is well-known the world over for his teaching and ECG interpretation skills. He has lectured at the American College of Emergency Physicians Scientific Assembly in Las Vegas, NV, the European Society of Emergency Medicine Scientific Congress in Vienna, Austria and the 10th Annual Dutch North Sea Emergency Medicine Conference in Egmond aan Zee, Netherlands. In late August 2017, he will be presenting two courses in Aarhus, Denmark – the Advanced ECG Interpretation Boot Camp and the Advanced Dysrhythmia Boot Camp. The Advanced Dysrhythmia Boot Camp is normally taught only in private tutoring sessions due to the complexity of the subject. This will mark the first time in three years that it has been presented as an open-enrollment class. All lectures and boot camps are conducted in English.
As more and more physicians, nurses and other healthcare providers take his courses, patients all over the world will benefit from more advanced, skilled ECG interpretations. Dr. Jones also hopes to convince medical schools to offer introductory and advanced classes in ECG interpretation at the third and fourth year levels.
For more information about Medicus of Houston and the Advanced ECG Interpretation Boot Camps, visit the Medicus of Houston website at https://www.medicusofhouston.com. Dr. Jones can also be reached through the Medicus of Houston office at (00)1-713-931-5423 or by email at jwjmd(at)medicusofhouston(dot)com.