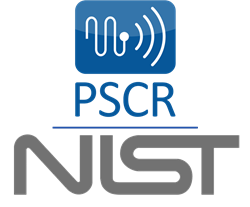 Significantly expand the indoor positioning, navigation, and mapping tools available to the public safety community
Greenbelt, Maryland (PRWEB) June 21, 2017
TRX Systems, developer of NEON Location Solutions, has been awarded a multi-year grant from the U.S. Commerce Department's National Institute of Standards and Technology (NIST) to accelerate indoor positioning and mapping technologies for a wide array of first responder use cases. NIST's Public Safety Communications Research Division awarded a total of $38.5 million to 33 projects from universities and technology companies (out of a total of 162 applicants) to help modernize public safety communications and operations.
Overall, the projects address a broad set of public safety technology needs including:

Mission Critical Voice (Moving from traditional radios to cellular systems)
Location Based Services (Indoor positioning, navigation, and mapping)
Public Safety Analytics (Handling and exploiting more data)
Research and Prototyping Platforms (Enabling low-cost R&D tools)
Resilient Systems (Ensuring systems work in poor conditions)
TRX received a $1.4 million, two year grant focused on research and development of technology that will deliver more robust and higher accuracy 3D location for first responders and enhanced 3D visualization tools for on-site and remote commanders. The project includes development of new map data sources and tools as well as use case validation, field testing and feedback with first responders in Harris County, TX and Arlington, VA.
"The NIST investment provides researchers and product developers the opportunity to devote focused development to the unique and challenging technology needs of our first responders." said Carol Politi, CEO of TRX Systems. "This focused research and development will significantly expand the indoor positioning, navigation, and mapping tools available to the public safety community."
About TRX Systems
TRX Systems is the developer of the NEON® Indoor Location Solution, delivering location and mapping indoors, underground and in dense urban areas where GPS is not available or is unreliable. NEON delivers ubiquitous, low-cost, 3D indoor location through the use of advanced sensor fusion, ranging, and patented dynamic mapping algorithms. NEON patented location technology provides the foundation for a number of commercial applications including NEON Personnel Tracker, NEON Signal Mapper and NEON Squad Tracker.
TRX Systems is the recipient of the Silver Edison Award for innovation in the Navigation and Robotics category, the Tibbetts Award given by the U.S. Small Business Administration for innovation and economic impact of research and development, the TEDCO ICE Award for Corporate Excellence and the Innovator Award from the Chesapeake Regional Tech Counsel (CRTC). TRX's indoor location software development has been supported by the National Science Foundation, the Defense Advanced Research Projects Agency (DARPA), the U.S. Army, and the Department of Homeland Security.
For more information, visit http://www.trxsystems.com.