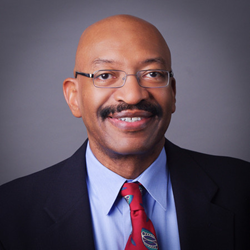 What we do is all about making lives easier and making transitions less stressful.
Sugar Land, TX (PRWEB) June 19, 2017
James Pumphrey is pleased to announce the launch of his new senior relocation and estate liquidation business, Caring Transitions of Sugar Land.
Caring Transitions' specially trained team can handle organizing, packing, de-cluttering, moving, resettling, in-person and online estate sales, liquidations and preparing homes for market. Caring Transitions is America's largest resource for managing senior relocations, but the services are also perfect for busy families and individuals in need of assistance. Caring Transitions of Sugar Land serves Sugar Land, Missouri City, Richmond, Stafford, Rosharon and the surrounding areas.
"I've been working in corporate America since I got out of college and it wasn't exciting for me anymore. I was ready to do something on my own and open a business that offered a chance to make a difference in people's lives. I wanted to do something I could feel good about," James said. "I liked the idea of working with seniors and families and was considering a senior care company when I came across Caring Transitions. The more I learned about the company, the more I realized it would be a great fit for me and for my community."
Whether your situation is planned or unexpected, Caring Transitions' services are perfect for seniors moving in with family or into a safer living situation as well as busy families and people clearing out the home of a loved one who has passed. All of Caring Transitions' services are customizable, so clients only pay for the services they need – whether that means managing the entire move and estate-clearing or just getting someone resettled into their new place.
James is married to Patricia Pumphrey and the couple has two daughters who are both in caring professions. Prior to launching Caring Transitions, James built a successful career managing the Procurement and Supply Chain departments for major domestic and global corporations.
"I want to run a profitable business, but I'm really looking forward to devoting my time and effort to something that adds value to people's lives – not just doing something for the bottom line," James said. "What we do is all about making lives easier and making transitions less stressful."
"Caring Transitions has been around for over 10 years and there are more than 200 locations in North America, including several others in Texas. Although my business is new, Caring Transitions is an experienced, full-service company you can trust," James added.
Caring Transitions of Sugar Land is bonded and insured and all employees are background-checked. For additional information, call (832)945-1795, email JPumphrey(at)CaringTransitions.com or visit http://www.CaringTransitionsofSugarLand.com.
About Caring Transitions
Caring Transitions, founded in 2006, is the first national franchising concept specializing in senior relocation and transition services. With more than 200 locations throughout the United States all owned and operated by Certified Relocation and Transition Specialists, Caring Transitions provides clients with supportive moves, auctions, rightsizing and transitions. This includes expert advice plus a well-executed transition plan beginning with the initial sorting of personal belongings through packing, shipping and selling of items to the final clearing and cleaning of the property. For more information, visit http://www.caringtransitions.com or visit us on Facebook.