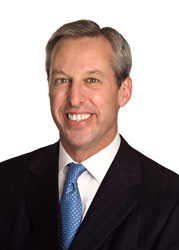 Jerry is highly respected and admired throughout the CNE organization and will make a great leader.
Peabody, MA (PRWEB) June 20, 2017
CNE Direct founder and CEO, Paul Knight, announces that he is promoting the company's current VP of Corporate Strategy, Jerry Quill, to take over his position as CEO and assume responsibility for CNE's day-to-day operations, effective June 19, 2017.
Quill had previously been the company's CFO and, after a brief hiatus, returned in a more broadly defined role in late 2015. For the last two years, Quill has undertaken projects touching all parts of the company's business, including Finance, Operations, and Business Development.
Knight will stay on as a full-time employee, focusing specifically on new business development and high-level oversight, and will continue to serve as Chairman of the company.
"Jerry's ability to execute on a wide range of responsibilities is unrivaled by anyone I've ever worked with," said Paul Knight, CEO, CNE Direct. "He is as comfortable in an Accounting and Finance role as he is in a Business Development role. He led the effort to help CNE recover from the fire in July of last year causing complete destruction of our company's headquarters and main warehouse with 700 pallets of material and millions of dollars of testing equipment. His efforts were nothing short of heroic - and we have reached the other side of that tragedy stronger than ever. Jerry is highly respected and admired throughout the CNE organization and will make a great leader."
About CNE Direct
CNE helps the world's most recognized brands recover maximum value from their IT assets, securely and responsibly. We bring trust and confidence to IT Asset Disposition (ITAD) with an uncompromising commitment to security, quality and the environment. CNE is a market leader in generating maximum yield and value from IT assets for our partners. Our process guarantees the recovery of technology investments without risk and uncertainty. CNE's proprietary methods protect brands against environmental and data liability while generating a positive financial return. For more information, go to: http://www.cnedirect.com.