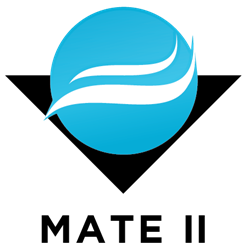 Long Beach, California (PRWEB) June 21, 2017
WHO: Hundreds of students representing more than 60 teams from around the world.
WHAT: The Marine Advanced Technology Education (MATE) Center's 16th annual
international student underwater robotics competition.
WHEN: Saturday, June 24, 10 a.m. - 4 p.m.
WHERE: The Viking Aquatics pool, adjacent to Building R, Long Beach City College, Liberal Arts Campus, 4901 E. Carson St., Long Beach, Calif. Underwater camera viewing in Building T, Room 1200
DETAILS: Students from K-12, community colleges and universities are challenged to design and build underwater robots, also known as remotely operated vehicles (ROVs), to complete missions based on scenarios in the workplace—this year being the health and safety of today's seaports. Students will create mock companies and work to "manufacture, market and sell" their product, i.e. an ROV, and then operate it before a panel of judges.
MORE INFORMATION: Visit http://www.marinetech.org or follow #MATE2017 on Twitter
@matecenter.
###
Media contact:
NAME: Lynn Dohm
PHONE NUMBER: 815.530.7307
EMAIL: lynnd(at)nellygrp.com