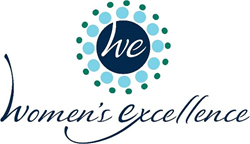 Birmingham, Clarkston, Lake Orion, Michigan (PRWEB) June 21, 2017
As a woman ages and transitions into menopause, estrogen deficiency and other factors such as dietary choices, vitamin supplementation, genetic factors, and lifestyle choices like smoking and exercise can affect bone health. Decreasing bone density, common in menopause, can cause the vertebrae to weaken causing compression fractures which can cause a woman to lose height and experience lifelong pain and disability. Bone density testing is a painless evaluation tool, like an X-ray, which can quickly evaluate the density of bones.
Early detection and intervention can minimize bone loss, allowing the patient to maintain a high quality of life as she ages. For the patient's convenience, the testing and counseling are done the same day. Women's Excellence in Menopause also offers on-site laboratory analysis of calcium, vitamin D, and thyroid hormone levels that can affect bone quality.
Women's Excellence in Menopause is a specialty area of the practice for women that have symptoms of menopause. The latest and newest treatment options are utilized including bio-identical hormones and non-hormonal therapies to help with the symptoms of menopause. Women's Excellence also offers holistic solutions to help women transition through this period of life. Following the philosophy that each woman is unique and different, Women's Excellence takes time to understand and evaluate the needs of each woman.
If you are a woman who is experiencing weakness, hot flashes, night sweats, decreased sex drive, vaginal dryness, emotional un-stability, and sleep disturbances, call Women's Excellence today for an appointment to begin your treatment plan. Women's Excellence offices are conveniently located in Birmingham, Lake Orion, and Clarkston.
Women's Excellence is the most comprehensive obstetric and gynecologic office in Michigan. Additionally, they specialize in menopause, weight control, bladder control, endometriosis, robotic surgery and midwifery services. Women's Excellence is committed to staying at the forefront of innovation with cutting edge technologies utilizing robotic surgery and minimally invasive surgical options when possible. The knowledgeable, compassionate physicians and healthcare providers of Women's Excellence focus on patient-centered processes to deliver the highest quality of care. They are affiliated with most insurances. They offer seamless medical record access via a state of the art patient portal and use the latest technology for record keeping and sharing, making the patient experience easier and more efficient. Women's Excellence is taking new patients and is conveniently located in three locations throughout southeastern Michigan, Birmingham, Lake Orion, and Clarkston. For more information, visit http://www.womensexcellence.com.
Keywords: Hot flashes, night sweats, vaginal dryness, irregular periods, mood changes, weight gain, thinning hair, hormone therapy, pain during intercourse, osteoporosis, fatigue, coping with menopause