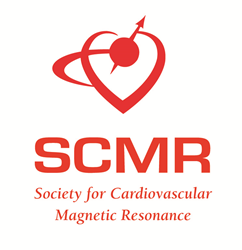 MT ROYAL, NJ (PRWEB) June 20, 2017
National Men's Health Month is observed annually in June with screenings, fairs and health education. It is designed to promote healthier lifestyles and encourage early detection of disease. Heart disease is a significant concern for men and long term outlooks can be improved with proper diagnosis and early detection. In recognition of National Men's Health Month, the [Society for Cardiovascular Magnetic Resonance (SCMR) is committed to raising awareness of cardiovascular disease and CMR, sometimes known as cardiac MRI, a medical imaging technology for the non-invasive assessment of the function and structure of the cardiovascular system
What is CMR?
CMR is a scan that lets clinicians see inside the body without having to perform surgery. The test is painless, uses no radiation and produces a detailed picture of the heart --- including the chambers and valves --- which is accomplished without cardiac catheterization. CMR is derived from and based on the same basic principles as Magnetic Resonance Imaging (MRI) but has been optimized for imaging of the heart and blood vessels.
Detecting Cardiovascular Disease with CMR
Although it is common to associate heart disease in men with coronary artery disease ---a narrowing of the arteries leading to the heart --- it is just one of a number of conditions that can affect the structure and function of the heart. Other forms of heart disease include:

Abnormal heart rhythms or arrhythmias
Heart failure
Heart valve disease
Congenital heart disease
Heart muscle disease (cardiomyopathy)
Pericardial disease
Aortic disease
Vascular disease
Preventing heart disease and living a healthier, more active life begins by considering all of the options available for diagnosing coronary disease.
CMR is the single technology that can be used to assess left and right ventricular function, cardiac morphology, blood vessels, perfusion, viability and tissue composition and has been described as a one-stop-shop for cardiac imaging. Together these CMR techniques often provide new clinical information about the patient's heart condition that leads to significant changes in the treatment plan.
CMR is a safe and painless test for most people, although those with metal device inside the body should not have an MRI unless the device is certified as MRI safe.
"Although Men's Health Month provides the opportunity to underscore the importance of detection and diagnosis of men's cardiac issues, it is an issue that the entire population should consider year round. CMR offers advantages over other modalities and as advances are made, the possibility of CMR replacing other modalities gets stronger every day. CMR is safe, effective and can be performed without cauterization or radiation. Patients who are apprehensive about moving forward with diagnosis and detection of a suspected cardiac issue would be well served to discuss this option with their health care provider," said SCMR President Matthias Friedrich, MD FESC, FACC.
For more information about CRM visit the SCMR website at [http://www.scmr.org