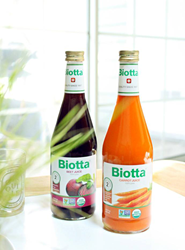 Fishers, IN (PRWEB) June 20, 2017
Do you feel like this summer's hot temperatures are frying your brain? A Belgian study concluded that the brain performs differently depending on the season. During the summer, brain activity is typically at its peak. If high summer temps have you feeling sluggish, Dr. Neal Malik, head of Bastyr University's Master of Science in Nutrition for Wellness program, has helpful tips to avoid summer brain drain and help heat up brain health.
Get Mental Stimulation: As we age our brain begins to shrink and our reflexes tend to slow down. Fortunately, participating in any mentally stimulating activity will help build up your brain. This summer make sure to keep your brain stimulated by reading, taking courses, or doing some mental gymnastics, such as word puzzles or math problems.
Get Physical: Exercising keeps you in shape from head to toe and increases blood flow to your brain. Did you know that you should be drinking beet juice before a gym session? Beets have long been considered a health food because they are rich in dietary nitrate, which the body then converts to nitrite and nitric oxide to give your body the boost it needs. Try Biotta's Beet Juice to get your healthy dose of beets.
Improve Your Diet: The easy-to-follow Mediterranean diet can have long lasting positive effects on brain health and development. The delicious plant-based diet involves eating meals consisting mostly of vegetables, fruits, beans and cereals. It has been found that those who closely followed a Mediterranean-like diet were less likely to lose brain volume as they aged, compared with those who did not.
Improve Your Blood Pressure: High blood pressure in midlife increases the risk of cognitive decline in old age. Research points to a humble vegetable – the beet– as a way to naturally lessen cognitive decline by increasing blood flow to certain parts of the brain and reducing blood pressure as effectively as medication.
Get Enough Sleep: Sleep is one of the cornerstones of good health, helping to restore the brain by flushing out the toxins that build up during waking hours. People who have trouble falling asleep at night may consider a natural sleep aid like tart cherry juice to help them get their much needed zzzzz's. Drinking tart cherry juice has been scientifically proven to improve the quality of sleep, sleep duration and help reduce the need for daytime napping.
This summer use these tips to help maximize your brain health, and while you're at it try Biotta® Swiss Juices and experience their full line of organic juices.
To learn more about Biotta® please visit: http://www.BiottaJuices.com.
# # #
EDITOR'S NOTE: For more information about Biotta® or to arrange to speak with a company spokesperson, please contact Nancy Trent or Pamela Wadler at 212-966-0024 or pam(at)trentandcompany.com.