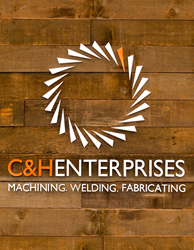 (PRWEB) June 27, 2017
"So taking on big meaningful projects is the first thing... can do to create a world where everyone has a sense of purpose." – Mark Zuckerberg
In May of 2017, Facebook CEO Mark Zuckerberg brought up the story of John F. Kennedy's visit to the NASA space center and his memorable encounter with a janitor that told him, "Mr. President, [referring to himself] am helping put a man on the moon." While charming, the story demonstrates that no matter where one falls in their company ladder, a unifying sense of purpose is what allows the world to move forward. With research and development growing at a rapid pace, the possibility of experiencing a defining event on the scale of the moon landing is within the realm of possibility for many of the 100 currently employed here at C&H. Everyone at C&H takes pride in the work that is put out but nothing brings more pride than when we're fabricating parts for what may ultimately end up furthering the advancement of the human race. Simply put, Aerospace excites C&H.
Rebirth
2012 was an exciting year for the company. C&H Enterprises found our footing in the semiconductor industry and began major groundwork in entering the aerospace industry, renewing our AS9100 certification in the middle of the year. With Aerospace work, C&H was able to test our abilities in machining complex designs with material types that were not common to C&H previously. Still, the challenge of new and complex designs excited our veteran CNC programmers, with over 50 years' experience shared between them. 2012 was also the year we brought in a Zeiss CMM, capable of measuring parts to a degree of accuracy not previously possible in the company. The inspection reports the CMM software produced, as well as its measurement capabilities, allowed customers to have a better understanding of the physical form of their parts, crucial for building trust with potential Aerospace companies.
With seasoned machinists and quality control inspectors, confidence in fabricating Aerospace designs was at an all-time high. But the moment to ride out our momentum was cut short when C&H's building burned down just before the end of the year.
With everything gone in the span of an hour, the biggest loss ultimately proved out to be time. It was a unanimous decision by the owners to open up the doors again but the intent to go back into Aerospace was there the moment we moved into our temporary building, signaled by the immediate purchase of a new Zeiss CMM and then another the following year.
Present:
C&H of today is different from its past in that our ambitions have only grown since. A new engineering team formed that specializes in NPI and often work with our customers' engineers to help develop and finalize their designs. Our quality department is led by a six sigma black belt with over 30 years management experience and every quality inspector is certified with Zeiss Calypso software training. With a mix of new and familiar faces, the drive to pursue Aerospace is not lost on anyone at C&H. Every member of the C&H team jumps at the opportunity to work on an Aerospace part. The reasons may vary from person to person; some might value the opportunity to break away from production work, some might seize the opportunity as a challenge for personal skill improvement. However, the underlying value that everyone at C&H shares is the sense of purpose and hope that in some small way, C&H has helped put a person on Mars.