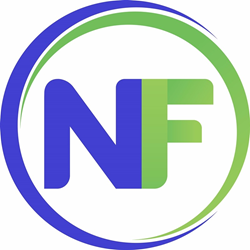 Empowering you in decision making
San Jose, California (PRWEB) June 21, 2017
NetworkFinancials Inc., a San Jose-based startup, announced datasets from its NFselect service beat S&P 500 index two times in a row since its launch during mid-October 2016.
"We are pleased with the results which we got from our data platform for Q4'2016 and Q1'2017 datasets of our NFselect service targeted for Individual Investors," said Debi Prasad Sahoo, the founder and CEO of NetworkFinancials Inc. "At the same time, we are leveraging our early breakthrough using data science to cater to investors in the Enterprise/Institutional category," he added.
NetworkFinancials has built a data platform on which its customers can rely upon to make well-informed investment decisions for its high-performance and consistency.
About NFselect
NFselect is a cloud-based service designed for individual investors. It provides them with a well-qualified list of public listed companies from which customers can choose for investing based on their interest. This provides our customers flexibility and time-optimal alternatives to existing traditional methods which consume more time and are too complex for individuals to make investment decisions. NFselect is built ground-up with a mission to make the investment selection process simpler using data science technologies.
About NetworkFinancials Inc.
NetworkFinancials is a San Jose, CA-based startup focused on helping customers in investment decision-making for better return on investment (ROI) through its data platform, built upon proprietary algorithms backed by advance data science techniques.
It is founded by Debi Prasad Sahoo, a seasoned software engineer from the networking industry with a strong passion for building platforms with AI, Machine learning and complementary business acumen.
He is an alumni of Indian Statistical Institute, Kolkata where he earned his M.Tech degree in computer science. Prior to founding NetworkFinancials Inc., he was a Senior Staff at Juniper Networks (a leader in building high performance Networking Platforms) at its Sunnyvale, CA office.
For more information, visit us @ https://www.network-financials.com.
Follow @NFselect on Twitter.