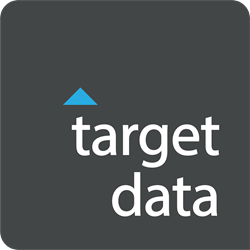 We're excited about this milestone in the history of our organization
Chciago, IL (PRWEB) June 20, 2017
Target Data, one of Chicago's fastest-growing, data-driven, strategic marketing firms, announced today its move into their new global, corporate headquarters, located at 626 W Jackson Blvd. in downtown Chicago.
Since its founding in 2007, Target Data has enjoyed remarkable expansion in annual revenue, clients and head count. The new headquarters will house the majority of the organization's full-time employees, which has grown in number by 54% over the past two years. The new collaborative environment will help create growth opportunities for Target Data's expanding list of clients.
"We're excited about this milestone in the history of our organization," said Ross Shelleman, Founder and CEO of Target Data. "As a company, we're committed to investing in our people and this new headquarters will greatly benefit our growing team."
Target Data merges clients' first-party data with third-party data to identify the attributes of brands' most valuable customers. From there, prospect models are created and high-value prospects are targeted at the household level through addressable media in cross-channel marketing campaigns, including direct mail, email, programmatic display, mobile, and television. The company is trusted by household brands such as Versace, The RoomPlace, and the Chicago Fire Soccer Club.
About Target Data
Target Data is the preferred marketing partner of mid-size companies that need to find actionable opportunities in their data and maximize ROI through highly-targeted data analysis and addressable media campaign execution. The data-driven solution connects companies with more and better customers and leverages big data as a strategic asset by providing the outputs, reporting, and optimization to grow businesses in a way that's hands-on, collaborative, and focused on results. Learn more about our solution at http://www.targetdatacorp.com.