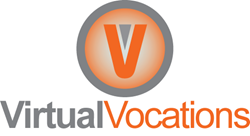 "In addition to its own database of researched, telecommute-friendly companies, Virtual Vocations also seeks to provide jobseekers with remote company information provided by additional respected business sources." -Laura Spawn, Virtual Vocations CEO
Tucson, Arizona (PRWEB) June 20, 2017
On June 7, 2017, Fortune published their 63rd Fortune 500 list. While their renowned annual report is formulated based on valuable U.S.-incorporated business criteria like total revenue, annual profits, and number of employees, Virtual Vocations sought to know more about the telecommuting employment status of some of the world's largest employers.
"In addition to its own database of researched, telecommute-friendly companies, Virtual Vocations also seeks to provide jobseekers with remote company information provided by additional respected business sources, like the recent Fortune 500 List." Virtual Vocations CEO Laura Spawn, said of their recently released post.
Virtual Vocations determined which Fortune 500 companies are also telecommute enabled businesses by filtering the 2017 Fortune 500 list through their Telecommute Companies Database—a virtual storehouse updated daily with employer profiles of more than 6,000 telecommute-friendly companies known for offering location flexible and work-at-home jobs to qualified applicants.
The Telecommute Companies Database, under the direction of the Virtual Vocations Employer Relations Manager, is maintained by a team of Company Profiles Specialists who research and develop their employer profiles around company statistics and information to aid telecommute jobseekers in their job searches and alleviate the burden of researching potential employers on their own.
Features of each Virtual Vocations Company profile include a company description and mission statement, links to the business's website and social media profiles, an RSS feed of company news, a graph of recent hiring trends, and a table of active telecommute job openings available from the employer.
Results of Virtual Vocations' analysis revealed that the majority of the top 20% of all Fortune 500 companies are telecommute-friendly employers. From McKesson and Humana to AmerisourceBergen and Oracle, jobseekers who want the benefits and perks of working for a large corporation while enjoying the increased professional flexibility, independence, productivity, and work-life balance of the telecommuting lifestyle can find remote employment among a diverse range of telecommute enabled companies within sectors such as insurance, healthcare, finance, pharmaceuticals, sales, project management, and information technology.
To view the complete report on the Top 50 Fortune 500 Telecommute Enabled Companies , visit the Virtual Vocations blog.
About Virtual Vocations:
Virtual Vocations is the largest and most comprehensive online database of telecommute-only jobs. Offering more than 50 diverse career categories and customizable search filters, Virtual Vocations is committed to helping job seekers gain an advantage in the competitive telecommute job market by finding quality job leads faster and easier. Virtual Vocations has assisted over half a million people in their search for flexible, telecommute jobs and is dedicated to bringing subscribers scam-free job leads that offer some form of telecommuting or virtual work. Virtual Vocations is a private, family-owned and operated company based in Tucson, Arizona.