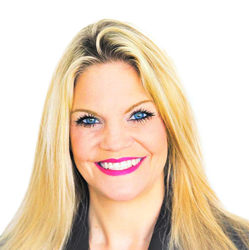 Angela's experience in supporting physician and hospital medical coding processes, Risk adjustment and HCC Coding, and more importantly training and development of medical coders will help us infuse greater scalability in our medical coding operations
Dallas, TX (PRWEB) June 20, 2017
Access Healthcare, a leading provider of end-to-end healthcare revenue cycle and information technology services, today announced the addition of Angela Hickman as Vice President – Coding Operations. Angela has over two decades of professional experience in leading and consulting for medical coding processes in the healthcare revenue cycle management industry.
Angela joins Access Healthcare from MiraMed Global services where she served as a Vice President of Risk Adjustment-HCC Strategy & Business development launching a new business line for Risk Adjustment and medical coding for hierarchical condition categories and data validation audit services. She also developed a 21-module training program and applied change management and cultural awareness techniques in transitioning medical coders into the new HCC coding methodology.
Prior to MiraMed, Angela served as Director of Clinical programs at The ZICA Group and Senior Management consultant at Culbert Healthcare Solutions, Inc., a provider of professional consulting services to hospitals, academic medical centers and large group practices. While there, she was responsible for implementing strategic healthcare initiatives like, managing and developing ICD-10-CM/PCS training programs for MDs and physicians and cost saving initiatives by optimizing EHR for various hospitals including Massachusetts Institute of Technology Medical Center, Boston Medical Center and Harvard Medical Faculty Physicians at Beth Israel Deaconess Medical Center.
"Angela's experience in supporting physician and hospital medical coding processes, Risk adjustment and HCC Coding, and more importantly training and development of medical coders will help us infuse greater scalability in our medical coding operations," said Anurag Jain, Chairman at Access Healthcare, "We are delighted to add her deep industry knowledge and training skills to the team and look forward to her contributions".
"Access Healthcare's leadership is focused on growing the company through innovative solutions and there is a strong capability in Medical Coding," said Angela. "I am exciting at joining the team and look forward to growing our coding team."
ABOUT ACCESSHEALTHCARE:
Access Healthcare provides business process outsourcing and applications services, and robotic process automation tools to healthcare providers, payers, and related service providers.  We operate from 12 delivery centers in the US, India and the Philippines, and our 7,500+ staff is committed to bringing revenue cycle excellence to our customers by leveraging technology, emerging best practices, and global delivery. Based in Dallas, we support over 125,000 physicians, serve 80+ specialties, process over $ 50 billions of A/R annually, and ascribe medical codes to over 10 million charts annually.  To learn how Access Healthcare can help your organization boost its financial performance, visit accesshealthcare.org.  
MEDIA CONTACT:
Manish Jain
info(at)accesshealthcare.co
+1 214 809 9096
Charity Petree
sales(at)accesshealthcare.co
+1 844.533.1307