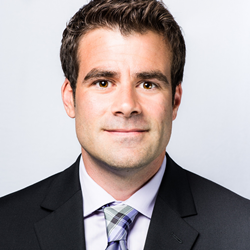 Matt's extensive experience with the tax issues related to registered investment companies offers unique perspective on the tax challenges facing our mutual fund and ETF clients
Philadelphia, PA (PRWEB) June 28, 2017
BBD, LLP, a boutique audit and tax firm serving the investment management industry, is pleased to announce the addition of Matthew R. Romano, CPA, MST to the firm's growing Investment Management Group. Matt has dedicated his 10-year career in the investment management industry to the tax needs of investment companies. He joins BBD as a Tax Director.
Prior to joining BBD, Matt was the Vice President of Tax for Regulated Financial Products with BlackRock.
At BlackRock, Matt oversaw all tax requirements for the BlackRock retail mutual funds, iShares ETFs, and other proprietary funds. He also served as BlackRock's liaison to the Investment Company Institute's Tax Committee.
Matt understands the current issues and trends related to investment company taxation and has extensive experience with the following:

Policies and procedures with respect to the use of tax equalization
Tax issues resulting from ownership changes, mergers and liquidations
Application of the use of derivatives in managing capital gains distributions
Tax issues arising from investments in Notional Principal Contracts and other types of swaps contracts
Determining optimal year-ends, distribution policy, fund elections, and other fund-specific tax matters
Documenting and evaluating tax positions
Primary and secondary fund tax reporting
Compliance with the RIC Modernization Act of 2010 and subsequent technical corrections
Prior to joining BlackRock, Matt served in investment management tax roles with two national accounting firms.
"We're delighted to add Matt Romano to the tax team in our Investment Management Group at BBD," said James Kaiser, the firm's managing partner. "Matt's extensive experience with the tax issues related to registered investment companies, particularly his years of experience working with BlackRock's proprietary funds, offers unique perspective on the tax challenges facing our mutual fund and ETF clients. Matt's insight will add significant value to the tax services we offer to our clients."
About BBD, LLP
BBD, LLP is a boutique audit and tax firm serving the investment management industry. The firm offers a complete, customized suite of solutions for the investment management industry's accounting, audit and tax needs, including for:
Mutual funds and ETFs
Private funds
Investment advisors and broker-dealers
Investment management industry service providers
For more information, please visit bbdcpa.com/investment-management.