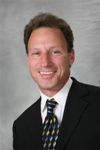 Boston, Mass. (PRWEB) June 20, 2017
SVN International Corp. (SVN), a full-service commercial real estate franchisor of the SVN® brand, announces the addition of its newest franchise office, SVN | The Hurst Company, LLC based in Leawood, KS. Led by Managing Director Richard Hurst, CCIM, the new office provides full-service commercial real estate brokerage services throughout the Kansas City metropolitan area.
Richard Hurst, CCIM brings over 20 years of brokerage and development experience, specializing in the national and local representation of tenants and landlords for sales, leasing, and development of commercial and retail properties across Kansas, Missouri and Oklahoma. Hurst and his team are particularly versed in retail and restaurant sales, development, and representation having worked with national concepts, as well as many local and regional concepts, looking to expand across the Midwest. SVN | The Hurst Company, LLC now looks to SVN's unique, collaborative model and state-of-the-art tools to grow and expand their franchise.
"Our philosophy of putting client's interest above their own and cooperating with other brokers aligns perfectly with SVN's core values," says SVN | The Hurst Company, LLC Managing Director Richard Hurst, CCIM. "After extensive research we found that by utilizing SVN's tools and networking base, we could broaden our brand and give brokers the name recognition and training necessary to compete on a national level."
SVN | The Hurst Company, LLC is the first SVN office in Kansas, joining regional brand colleagues located in Colorado, Missouri and Oklahoma.
"Richard not only has vast experience as a commercial broker, but a strong background in development which makes him an incredibly resourceful asset to his marketplace and SVN," says SVN International Corp. President and CEO Kevin Maggiacomo. "Now clients in the Kansas City metropolitan area have access to SVN's collaborative brokerage model, which is not just good business, it's proven to be good for everyone's bottom line."
SVN is the only major commercial real estate brand that proactively promotes all of its qualified properties to the entire brokerage and investment community. Participating in approximately $10.6 billion in sales and leasing transactions in 2016, SVN Advisors shared commission fees with co-operating brokers in order to close more deals in less time and at the right value for clients. Advisors also reap the benefits of our SVN Live® Weekly Property Broadcast, cloud-based leading-edge technology, and national product councils. This open, transparent and collaborative approach to real estate is the SVN Difference.
To learn more about becoming an SVN commercial real estate business owner, visit svn.com/franchising-opportunities.
About SVN®
SVN International Corp. (SVNIC), a full-service commercial real estate franchisor of the SVN® brand, is comprised of over 1,600 commercial real estate Advisors and staff, in more offices in the United States than any other commercial real estate firm and continues to expand across the globe. Geographical coverage and amplified outreach to traditional, cross-market and emerging buyers and tenants is the only way to achieve maximum value for our clients. This is why we proactively promote properties and share fees with the entire industry. This is our unique Shared Value Network™ and just one of the many ways that SVN Advisors create amazing value with our clients, colleagues and communities. All SVN® offices are independently owned and operated. For more information, visit http://www.svn.com.
Contact
Richard Hurst, CCIM
Managing Director
SVN | The Hurst Company, LLC
Rick.Hurst(at)svn(dot)com
913.538.5568