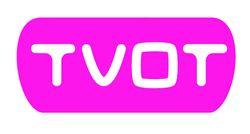 SAN FRANCISCO, CA (PRWEB) June 21, 2017
InteractiveTV Today, [itvt], the most widely read and trusted news source on multiplatform interactive and social TV, will return to San Francisco with its innovative event, The TV of Tomorrow Show (TVOT), June 28-29, 2017. The event gathers a "who's who" of the interactive/advanced-TV, pay-TV, streaming-video, advanced-advertising, broadcasting, programming, data/measurement, consumer-electronics, VR/AR, social-video and influencer-marketing industries to discuss the television and video trends of today and tomorrow.
This year, for the first time, the show will expand its scope to explore new forms of video entertainment made possible by the emergence of driverless cars and mobility-on-demand services. It will also feature special focuses on the new ATSC 3.0 standard (widely hailed as having the potential to make local broadcasters leaders in advanced TV and advertising), on new forms of audience measurement and data-driven advertising, and on new ways of creating and monetizing programming for social-video platforms (YouTube, Snapchat, Facebook Live, etc.), among many other topics.
Headliners of this year's event include:

Panel sessions include:

How to Mobilize a Content Team
Blockchain Technology for Programmatic OTT Advertising (how the technology behind Bitcoin could facilitate automation of the advertising marketplace)
The Future of Video Advertising (exploring the work of Turner Broadcasting's innovative AdLab)
The Death of the Remote, and the Rise of the Conversational User Interface
TV Worth Watching in a Multiplatform Age (prominent critics discussing what makes for quality TV as the medium becomes increasingly multiplatform and social)
World-Building Showrunners: Creating and Promoting Genre Content in the Multiplatform Age
Max Headroom: The Modern Marketing Executive (exploring the intersection of AI, Big Data, Social-Video and Marketing, and featuring executives from Coca-Cola, Walmart and Viacom)
Set-Top Box Data: What Have You Done with It Lately? (providing real-world examples of how advertising campaigns are using new forms of audience data)
Tackling TV Sports
The Measure of All Things? Understanding the Evolution of TV Measurement
-Navigating the New Distribution Environment

Audience-Based Buying and Measurement
AR²: Augmented Reality and Augmented Revenue
"Moving Pictures"--Speeding to the Intersection of Future Mobility and Video
ATSC 3.0 and the Future of Broadcast TV
VR Creator-Technologist Roundtable
OTT TV Infrastructure Roundtable
Beyond the Daydream: A 360-Degree View of the Consumer Reality of VR (exploring the latest research into consumer reception of VR, and featuring executives from Turner, Warner Bros. and Best Buy)
New Formats for New Audiences: Understanding Social-Video Programming
Appraising the Potential of Programmatic TV
Marketing to Social-Video Natives (exploring branded content, influencer marketing and other new techniques for marketing to Millennials and Gen-Z)
Live Streaming: Going with the Flow
Addressable TV: Beyond the 1-2%
News Programming in the Age of Social Media
OTT and Consumer Empowerment
Understanding the OTT Content Ecosystem: SVOD, Skinny Bundles and Beyond
Pay-TV Embraces OTT
Content Discovery, UX and the TV of Tomorrow
The full schedule for TVOT 2017 is available here.
"Every year that TVOT returns to San Francisco marks a moment of excitement in our ever-changing industry," said Tracy Swedlow, founder of [itvt]. "This year has been a particularly rich year for innovation in TV and video, with developments ranging from the new ATSC 3.0 standard, to an explosion of creativity in social video, to new forms of data-driven advertising, to the emergence of the automobile as a new TV platform--and our line-up of speakers consists of the very people who are driving all this innovation."
The winners of the prestigious Awards for Leadership in Interactive and Multiplatform Television will also be announced live from the event.
2017 Sponsors include TiVo, Inscape, W12 Studios, Bottle Rocket, Switch Media, Alphonso, Vimond, Sorenson Media, Alticast, You.i TV, Peer5, Cadent Technology, Videology, Orange, nScreenMedia, Canadian Media Producers Association, Park Boulevard, Interactive Television Alliance, Television Academy, Streaming Video Alliance, and Breakaway Communications.
In addition to panels and keynotes, TVOT will feature booths showcasing new TV technologies, a vibrant cocktail party where attendees have the opportunity to rub shoulders with many of the most influential figures in today's and tomorrow's television, gourmet catering, art installations, and the chance to enjoy the many recreational opportunities the Presidio National Park has to offer, including beaches, biking and world-class golf.
Rave reviews from past events include:

"Thank you for organizing such a great event…It's nice to see such a tight-knit community of industry leaders together under one roof."--Michael Strober, EVP of Client Strategy and Ad Innovation, Turner Broadcasting
"The topics where spot on and the discussions informative and fresh."--Anne Schelle, Managing Director, Pearl TV
"I continue to be impressed with the value and the substance of topics and attendees you assemble each time. Truly the premier show of the TV World."--Jon Farb, Chief Product Officer, ListenFirst Media
"Serious kudos to you on the agenda."--Jonathan Dakss, Chief Digital Officer, Epix
"I just wanted to thank you for putting a great program together and an excellent group of people."--Field Garthwaite, Co-Founder and CEO, Iris.tv
"You truly put together the best group of people! I always meet a couple of fascinating folks."--Sherry Brennan, SVP of Distribution, Fox Networks
"Great event filled with innovative ideas and great people! Appreciate being a part of it."--Adam J. Lowy, Director of Advanced TV and Digital, DISH and Sling TV
To register for TVOT 2017, click here.
Follow TVOT SF on Twitter at http://www.twitter.com/TVOTshow.
###
About InteractiveTV Today:
Founded in 1998 by Tracy Swedlow and co-owned by Richard Washbourne, InteractiveTV Today [itvt] is the most widely read and trusted news source on the rapidly emerging medium of multiplatform, broadband interactive television (ITV). We provide concise, original coverage of industry developments, technologies, content projects, and the people building the business to our readership, which is made up of hundreds of thousands of executives from around the world.
For further sponsorship information or speaking opportunities, please contact:
Tracy Swedlow at tracyswedlow(at)gmail.com or at 415.608.4766.